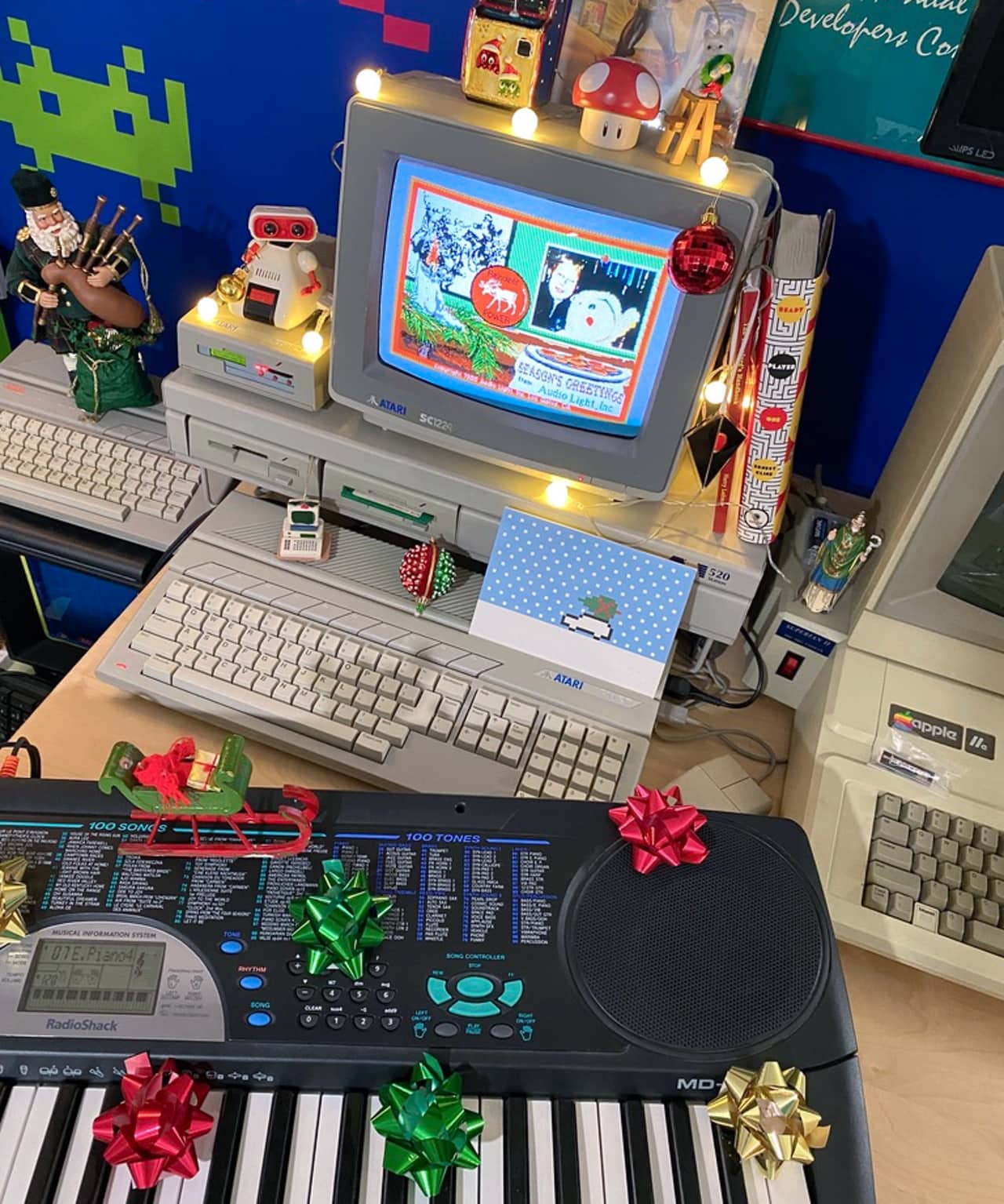 As I type this we are in the middle of the tenth annual Holiday Music Week over at r/Retrobattlestations. For this season's contest, I decided to interface my wife's Radio Shack music keyboard with my Atari 520ST using its built-in MIDI ports and let the system do a bit of caroling.
One of the first programs I ever had on my original 520ST back in 1986 was a Christmas slideshow and music demo from Audio Light, Inc. The graphics in the slideshow were drawn by Peter Wickman with Audio Light's N-Vision paint program and the music was surely created with some iteration of The Music Studio, a music composition program also created by Audio Light.
Back in 2010 I wrote a short post on this blog about this demo and uploaded a video of it running under emulation. In fact, it was that post that kicked off my yearly Holiday Demos posts that have been going for over 10 years now. One thing in this demo that always got my attention was the last line on the final, informational slide that says, "If you have a MIDI instrument, plug it in!" And, so, I bought some cables and have done just that!
Without further ado, for Holiday Music Week X I present the 1985 Audio Light holiday slideshow and music presentation, as played by my Atari 520ST and the Radio Shack MD-981 MIDI keyboard (which was likely produced for Radio Shack by Casio).
Here's wishing all of my vintage computing readers a wonderful Holiday Season and a bright New Year!