This morning I was chatting with folks in one of my long-time IRC hang-outs, DALnet's #macintosh channel, as I have done most days over the past 15 years. While there, another regular, Dan Lieberman, revealed to me that he used to work at frog (formerly Frog Design) and asked me if I had ever seen his photos of the memorial setup in the legendary design firm's San Francisco headquarters to honor Steve Jobs at the time of his death.
I hadn't, and was eager to do so, and I told him as much.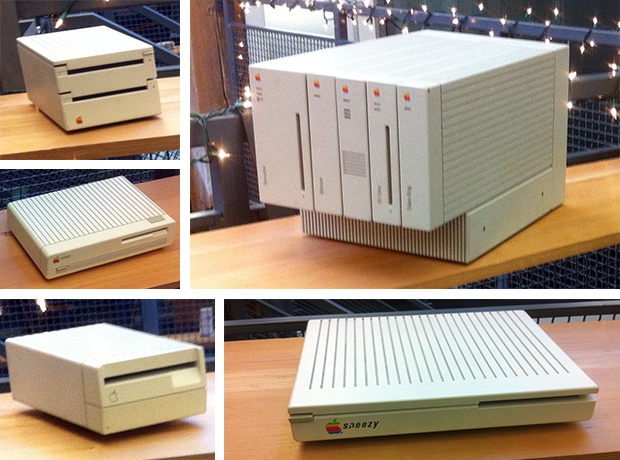 Click the image to see the full gallery.
Dan shared with me an impressive display of design prototypes and made-it-to-market product designs the firm had created for Apple across the years. As eager as I was to see them for myself, so I am to share them with readers, and Dan was gracious in letting me do so. I have a number of books on my shelf highlighting the Apple prototypes of olde, but there are a few here that I've never before encountered.
It is impressive both as a display and a gesture from the design firm that shaped Apple in the early days. I hope you enjoy the look.