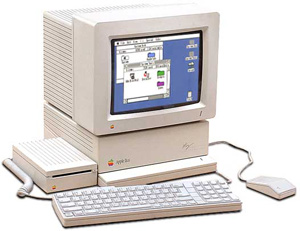 Last week I wrote a post about FTA's recent iOS release Active GS – Best of FTA [App Store]. (I wrote one for TouchArcade too, actually.) The app is a collection of Apple IIgs demoscene productions from FTA and associated groups, wrapped in an iOS port of the group's ActiveGS Apple IIgs emulator. ActiveGS is a front-end for KEGS and is perhaps best known as the web plug-in that powers the Virtual Apple ][ website which allows anyone with a modern browser to play Apple classic games on the web.
Developer Olivier Goguel has been kind enough to provide me with a build of the "full" version of the app, that can pull down and play every disk image online over at Virtual Apple ][, to test out on my iPad 2. And, I don't think I need to explain to anyone reading this website just how awesome this app is.
I put together a little video of me running through a few of the available Apple II disk images on the iPad 2. Have a look.
I considered posting this over at TouchArcade but, since this version of the app will never hit the App Store, it would just seem cruel…