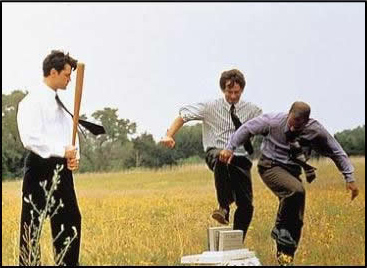 Friends, at long last, I have left my 10 year day job as a web developer at the AFL-CIO in Washington DC and joined the lucky ranks of the self-employed. (No details now on the reasons for my leaving — I'll write a book one day.)
I am now working full-time with TouchArcade, the iOS game news and reviews website that I co-founded with Arnold Kim (of MacRumors) back in February of 2008, in the capacity of writer, editor, and back-end programmer.
Arnold and I attended Macworld San Francisco in January of 2007 and together saw Steve Jobs introduce the iPhone to the world during what might be the most important keynote in Apple's history. What we saw introduced on that day was so far beyond expectation that it was literally jaw-dropping. It was an amazing two hours, and in leaving the keynote hall at Moscone West, there could be no mistake — we had indeed witnessed The Jesus Phone.
In the five months that passed ever-so-slowly until the iPhone was released, there was plenty of time to consider what was on the way (for both users and every other smartphone maker in the land), and the only thing that I found wanting from the coming device was support for third-party apps — real, native apps. Shortly after the iPhone's launch on June 29th, Steve Jobs took care of that by announcing that an iPhone SDK would be made available in early 2008.
Word of a proper development system, taken with a look under the iPhone's hood, left little doubt that the iPhone and iPod touch would soon become very powerful mobile game machines (which they have). And so, in late February 2008, around the time of Apple's iPhone Software Roadmap event where the iPhone SDK was revealed, Arnold approached me about joining him in starting an iPhone gaming website, and TouchArcade was born. (And my long-running iPod news site, iPod Hacks, died…)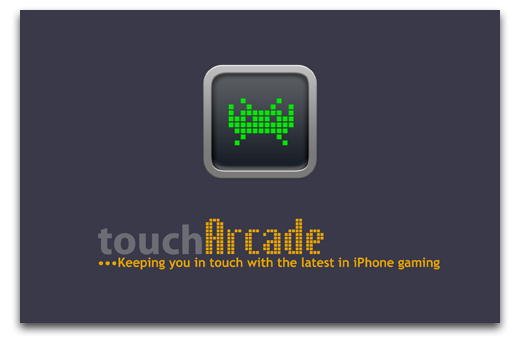 For the first year or so, it was just Arnold and me. I worked on articles for the site as time outside the day job permitted, and Arnold focused a significant portion of his time on the site, as well. Eventually, we began taking on freelance assistance with the site and, thanks to its steady rise in popularity over the years, we've grown to staff several full-time writers and editors in addition to freelancers.
Once the App Store went live, TouchArcade quickly became a large and active community for iOS gamers, and it's done nothing but grow ever since. It's wonderful to finally have the opportunity to make TouchArcade my entire professional focus and do the work that I so enjoy, having been an avid gamer my entire life. (When I got my first Atari VCS, it was the latest and greatest thing around…)
We have big plans for TouchArcade in 2011, and it's with a huge smile on my face that I move forward and focus my full efforts on taking the premier iOS gaming website to the next level.