It's nearly September, and we're headed to the Outer Banks, NC for a week at the beach in a few days. We took the same trip last year – actually, we arrived on the first day of Katrina. It was an odd and somber thing, enjoying the sunny weather outside on our vacation and coming in to watch the latest horrors taking place just a few thousand miles around the coast, in the Gulf. At any rate, besides enjoying the sun and watching the news, I was also negotiating the refurbishment and purchase of an Apple Lisa 2 computer, over e-mail down at the local WiFi-equipped coffee shop.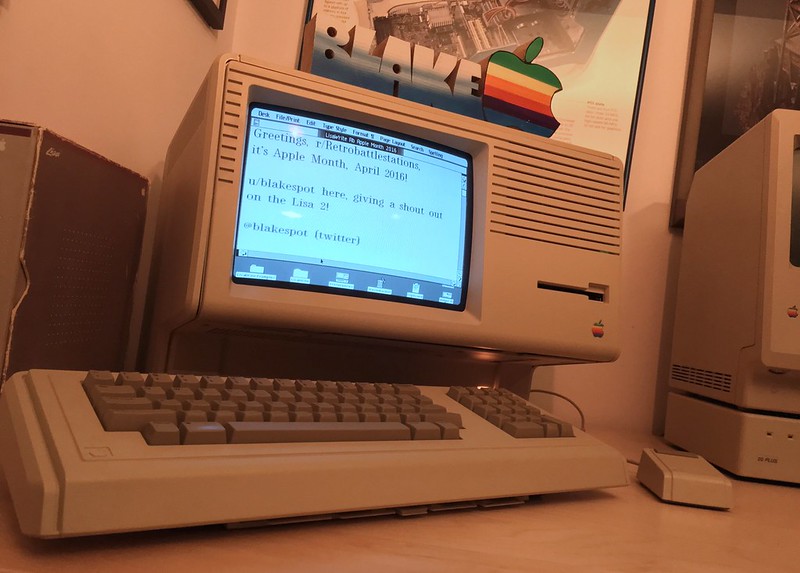 And, yes, it took me a full year to get the pics online.
While this is not one of the elusive and highly valuable original Lisas employing a set of the curious Twiggy 5.25″ floppy drives, it is an interesting piece of computing technology. And it may have started life as an original Lisa; Apple offered Lisa owners upgrades to the 3.5″ floppy-based Lisa 2, and most users took advantage. The first commercial computer with a graphical user interface, it's a most interesting machine with a most interesting history.