I have a lot of computer magazines. Magazines old and new. From early 80s Creative Computing to present day CPU. I've been pretty good about keeping the vintage mags organized, but the present day mags have been strewn about the house and I know that in 10-15 years I will really lament any that have gotten lost. So I've decided to shelf them all and keep them neat and tidy. In the process of sorting, I noticed that most of my computer room floor was overtaken with magazines.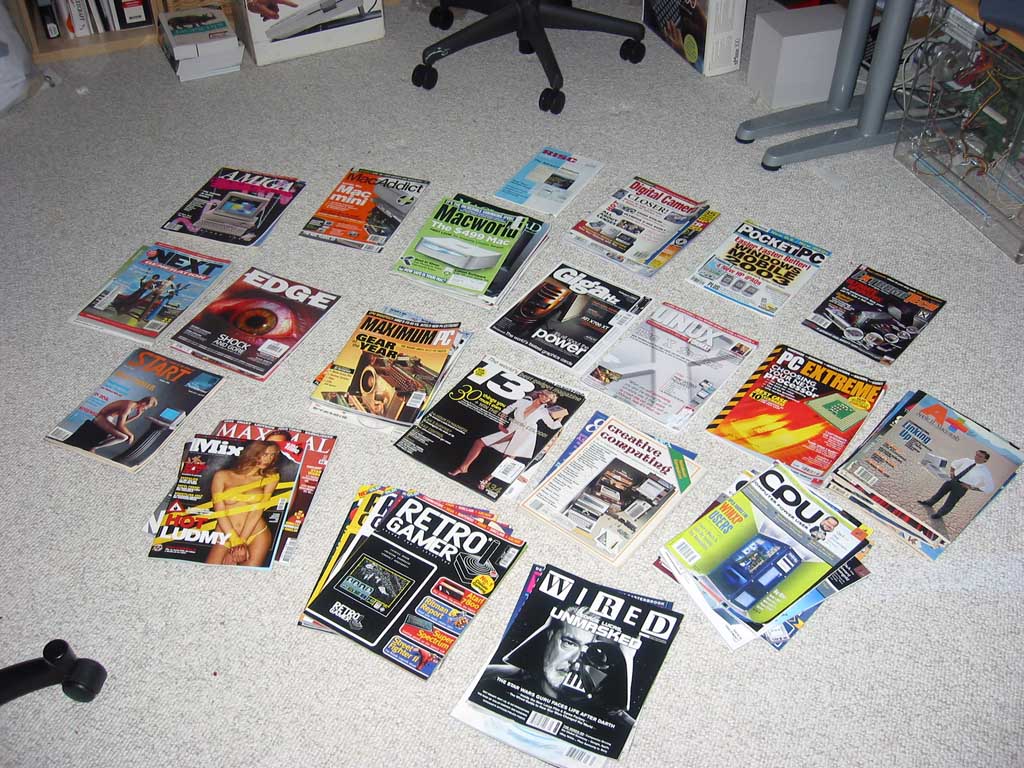 It seemed a great time for a picture.
2013 Update: I've been poring over my Pen Computing magazine collection of late, so I thought I'd slot in a photo I took, right here. Pen Computing was the go-to periodical for handheld computing at the time. I eagerly awaited the next issue over the years, while using the PalmPilot, Apple Newtons, the Philips Velo and Nino, Psion Series 5MX, and others.