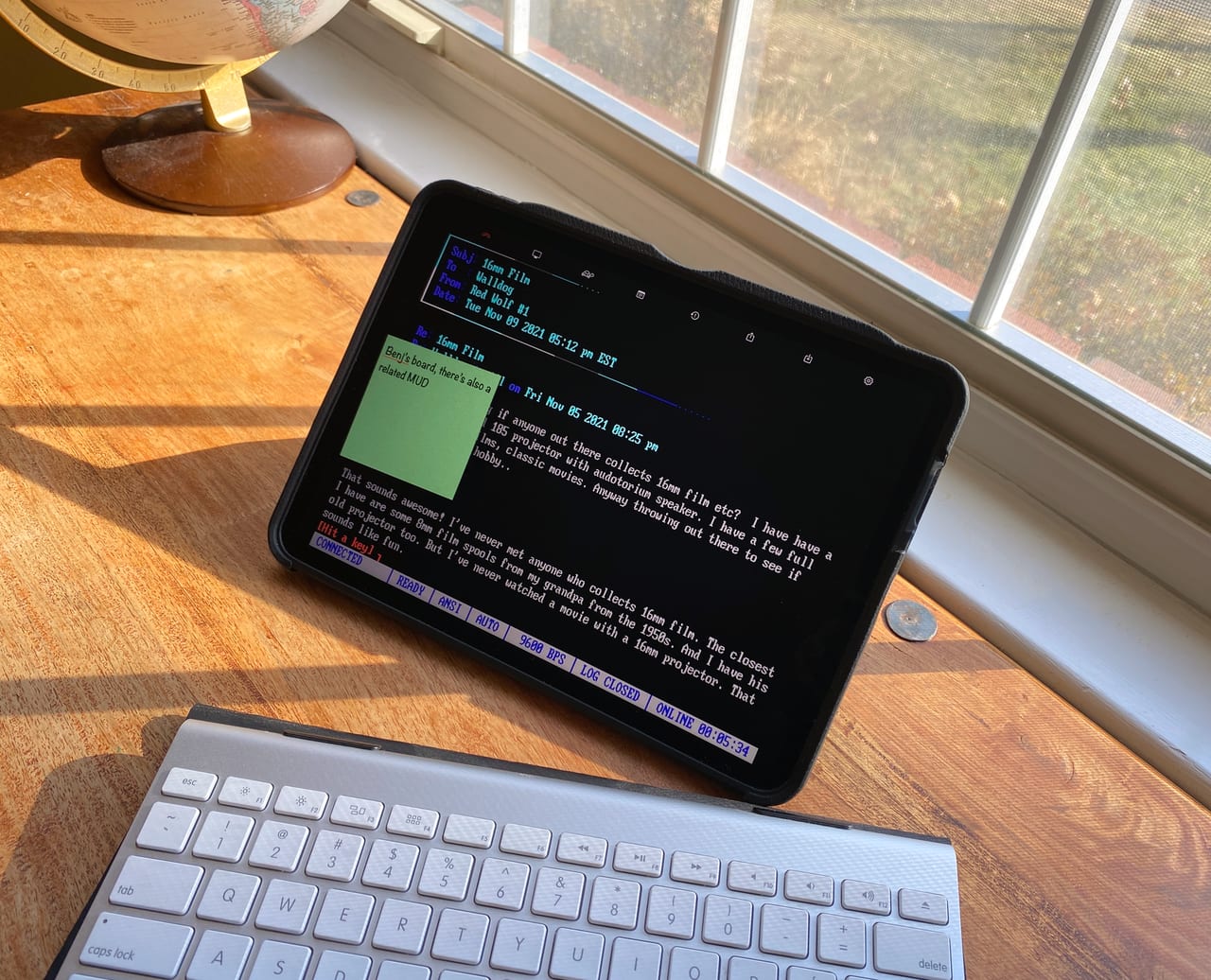 Readers can find quite a few posts on this blog about my enjoyment of modern-day BBSing — "dialing in" to online Bulletin Board Systems that can still be found out there on the net. I consider BBSing to be a wonderful opportunity to sit down in front of the various systems in my collection and spend time with them — to put them to use. The process itself, involving vintage hardware, I find to be quite satisfying and the online discussions I'm part of in the message areas of these BBSs are a lot of fun as well. As such, there are certainly times when I want to login and check messages but it's not possible or convenient to go down into the cellar and fire up an old system.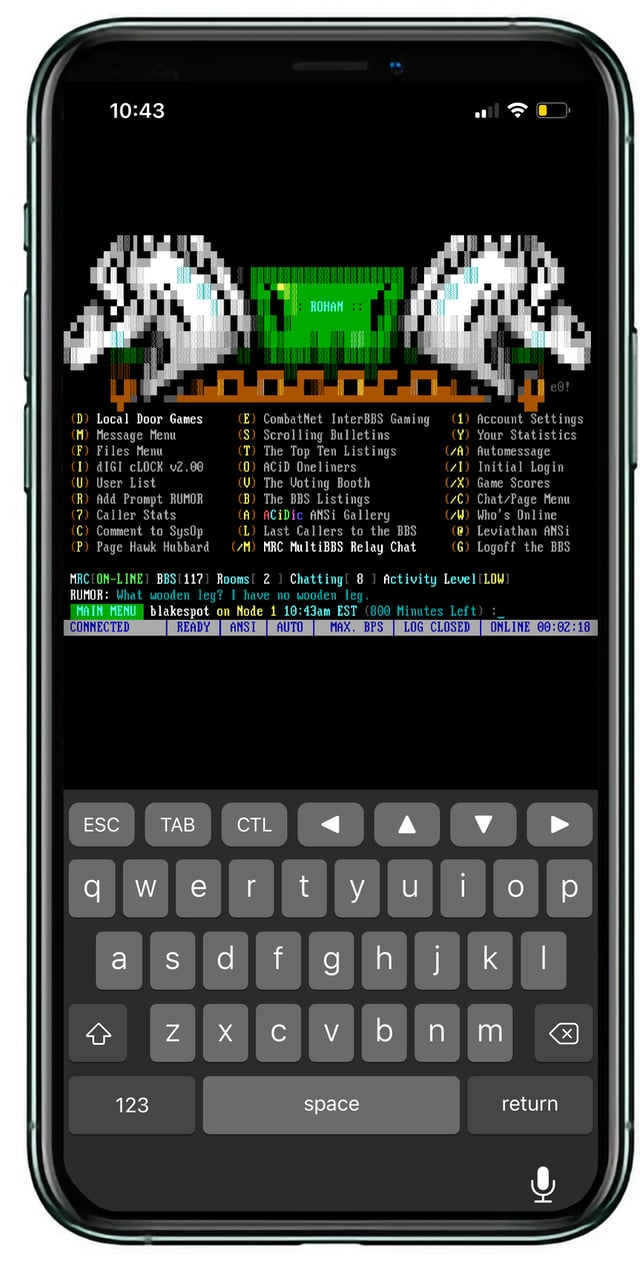 Being primarily a Mac user (when it comes to modern systems), I will usually use my MacBook Air and iTerm 2 or, if I need something beyond VT100 emulation, SyncTerm to login. These work well enough, but I need to have my Mac with me to use them, and of course I often don't.
A while back, I spent a considerable amount of time (and money, actually) trying out various enterprise-targeted terminal apps in the iOS / iPadOS App Store that claim to offer some of the emulations I need for proper BBSing, but not a single one of them ever managed to pull it off. Some have ANSI emulation but lack the extended character sets needed to render the "ANSI art"-style login screens and menus used by many of the BBSs out there. And, you can just forget about emulation of anything like the Commodore 64's PETSCII or the Atari 8-bit's ATASCII character sets. So, proper BBSing on the devices that I do have with me most of the time has been a no-go.
That is, until now.
A new terminal program called MuffinTerm has recently appeared in the iOS / iPadOS App Store and the Mac App Store that is specifically designed for telnet BBSing. Oh, and it's free.
Continue reading