I was recently listening to a retro computing podcast (though I can't recall which one it was) where daisywheel printers were being discussed. This, naturally, brought to mind the first printer I ever owned, a Smith Corona TP-I that I used with my very first computer, a TI-99/4A that had a serial / parallel interface card in its Peripheral Expansion Box. (It was connected via the parallel interface.)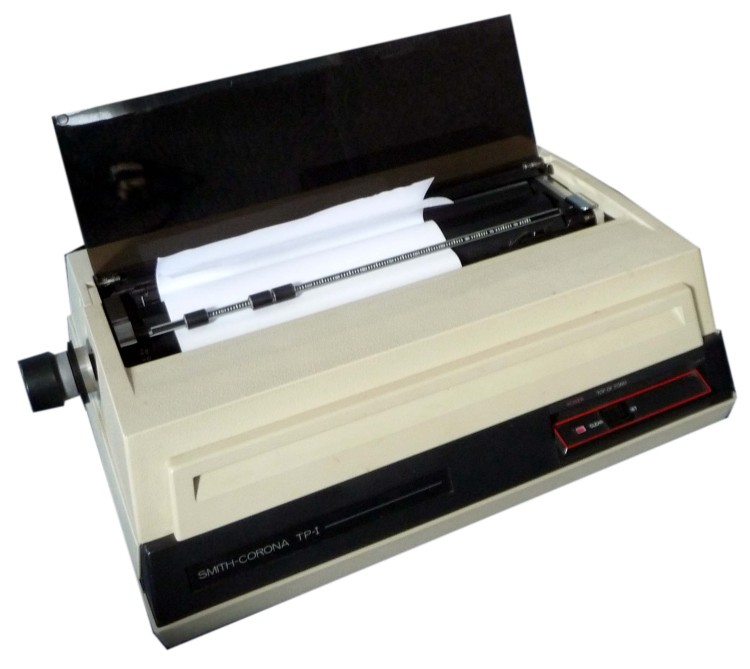 I wanted a printer for school to use with the TI, and one day on the way home from work, my dad stopped in a nondescript office equipment shop and asked about a printer. As I recall, the TP-I had been discontinued in favor of the TP-II, and so dad was able to grab one for a discount. It was mid-1983 when I printed my first page of text with it.
The TP-I would not print graphics, being a daisywheel printer, but it produced the highest quality text of any printer I ever owned, save for the HP LaserJet sitting behind me. It didn't have a cut-sheet feeder or a tractor feed mechanism, and so paper had to be fed into it one sheet at a time. For program listings, I did use tractor feed paper, but it would end up skewed a bit here and there, what with no proper tractor feed mechanism in place.
Since then I've gone through quite a few printers — just about 20 in all.
So, what was your first printer? When did you get it and what system did you use it with?