On Saturday KansasFest 2021 wrapped up and it was sad to see it end — what an amazing 48 hours it was! This was the second KFest I have attended (both virtual) and it was incredibly fun, just like last year. It is hard to believe I had never attended the event prior to the shutdown / need to go virtual, but my experiences during my virtual presence have certainly motivated me to soon show up in-person, and the hope is that next year everyone will be back at Rockhurst University and sharing in the event face-to-face.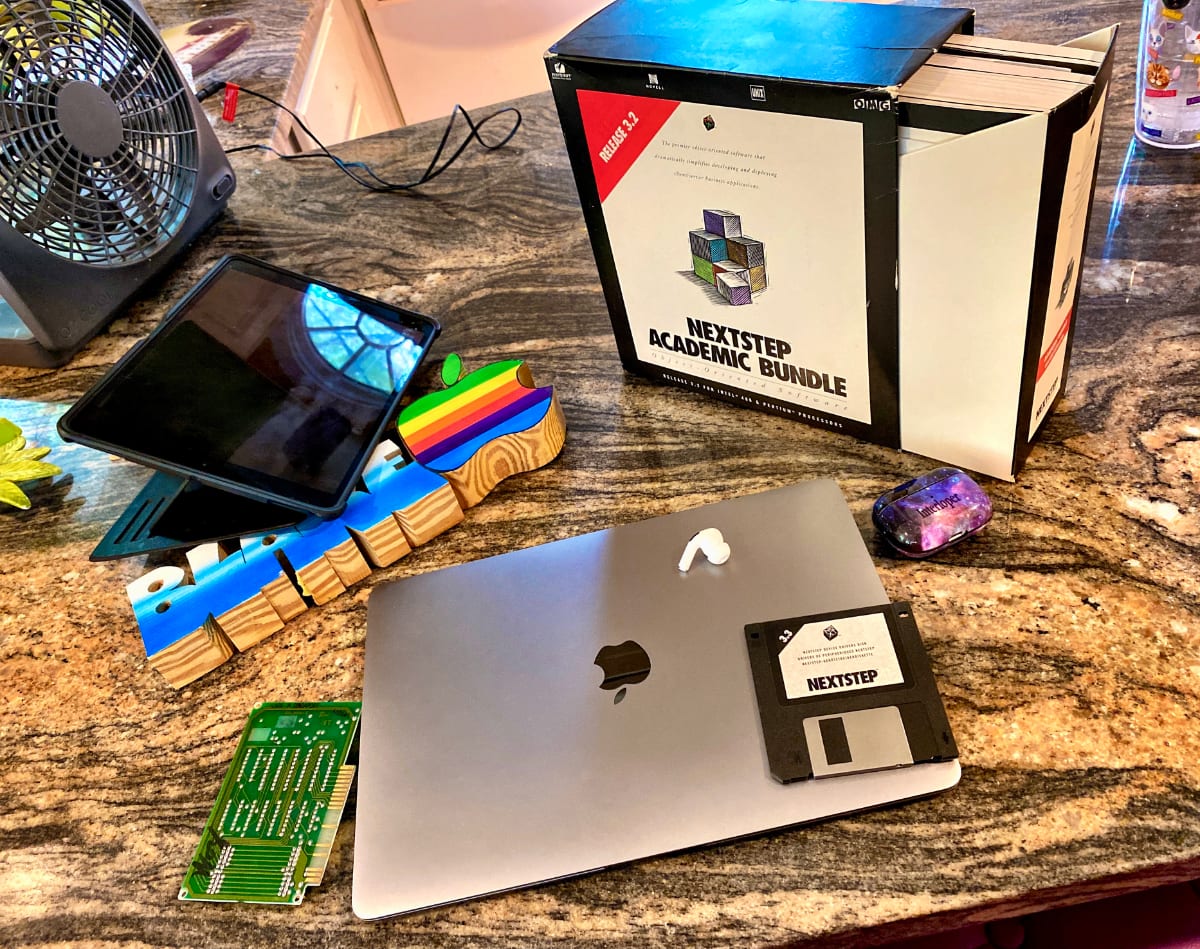 One of the most enjoyable parts of the show for me was the Discord video chat that took place both Friday and Saturday evenings after the day's sessions were done. I got to know many of the regulars a lot better during these fun group discussions where we chatted long into the night, sharing stories and showing off hardware, our pets (both organic and Commodore), and various other odds and ends. It was a late night and then off to sleep I went.
The following morning my daughter, who had preceded my wife and me downstairs to eat breakfast, asked me if I had been up all night chatting with my "Kansas people." I told her that, indeed, it had been a fairly late but fun chat and I proceeded downstairs to make myself some coffee. I then saw, on the kitchen counter what had clued her in. Through the course of the previous evening's conversation, I had run down into the "Byte Cellar" to grab a few things to show on camera as the conversation ranged in topic hither and yon. When I signed off, I had left everything where it was and gone straight to bed.
On the counter I had left my NEXTSTEP v3.2 Academic Bundle (install floppies and all); a Disk ][ controller card for the Apple II that I asked its creator, Steve Wozniak, to sign during MacWorld Expo 2009; an airbrushed, cut wood rendering of my name beside the rainbow Apple logo of olde; and various other more modern gear that I used to take part in the online chat (M1 MacBook Air, iPad Pro, AirPods Pro).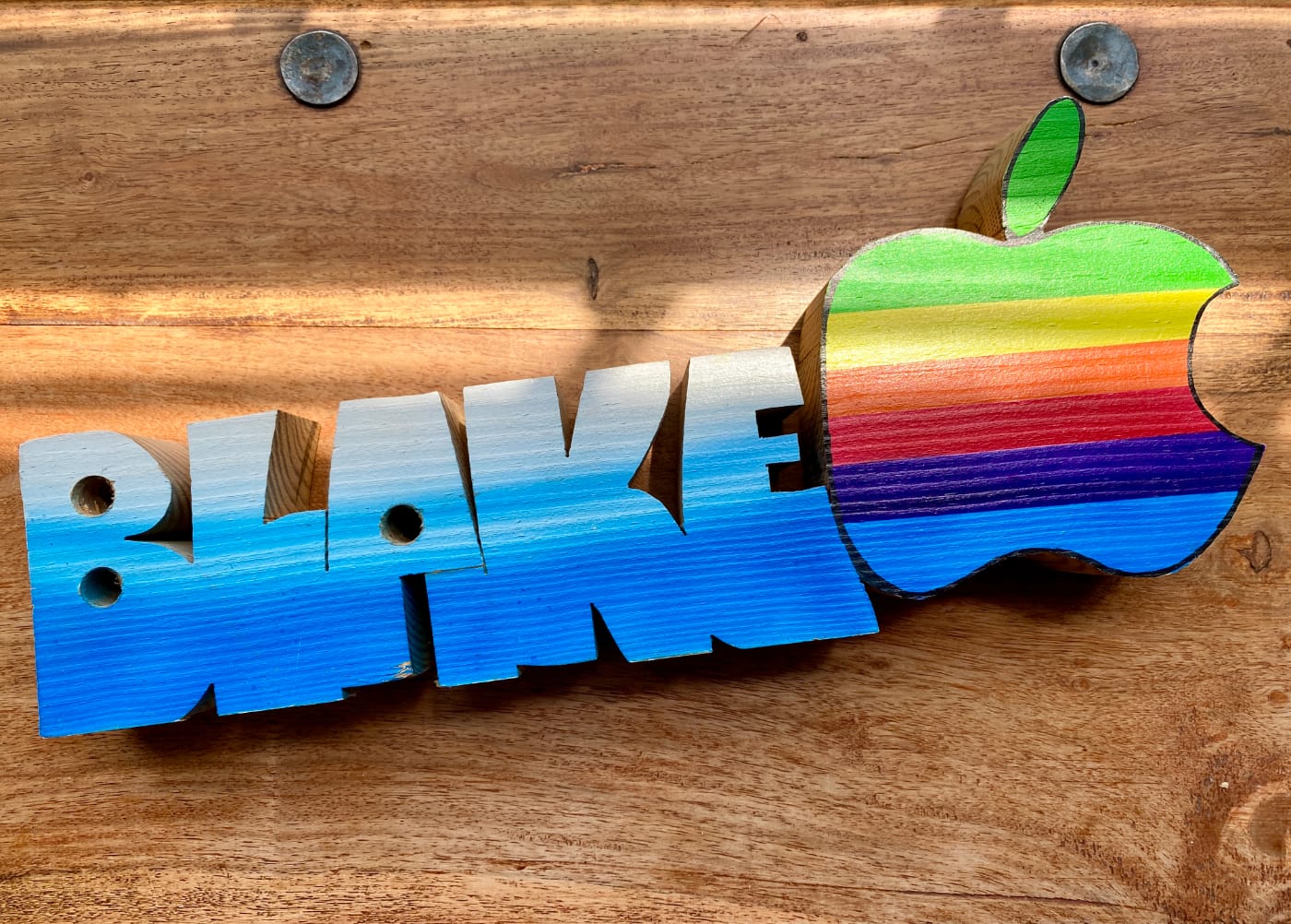 Amused at the display I had left behind, I snapped a photo and tweeted it, later posting it to r/Retrobattlestations. Some conversation about NEXTSTEP and the Woz-signed card arose, but there seemed to be more interest in the wooden cut-out of my name next to the rainbow Apple logo. The item in question holds pleasant memories for me and has been with me nearly 40 years, so instead of responding to inquiries on twitter and Reddit, I thought I would talk a little bit about it here on the blog.
Continue reading