This week Apple held a special event in which it announced a variety of new hardware and services, chief among them being a new model in the Macintosh lineup, the Mac Studio powered by the equally new 20-core M1 Ultra SoC, and the new 27-inch 5K Studio Display. The impressively powerful Mac Studio takes the form factor of a "tall" Mac mini (kind of a IIsi to the mini's Mac LC). As such, it has gained the nickname "Fat Mac" here and there on the forums. Those who've been following the Macintosh scene since the beginning will recognize the colloquialism as a dusting off of the nickname bestowed upon the Macintosh 512K, a model introduced several months later the release of the original 128K Macintosh.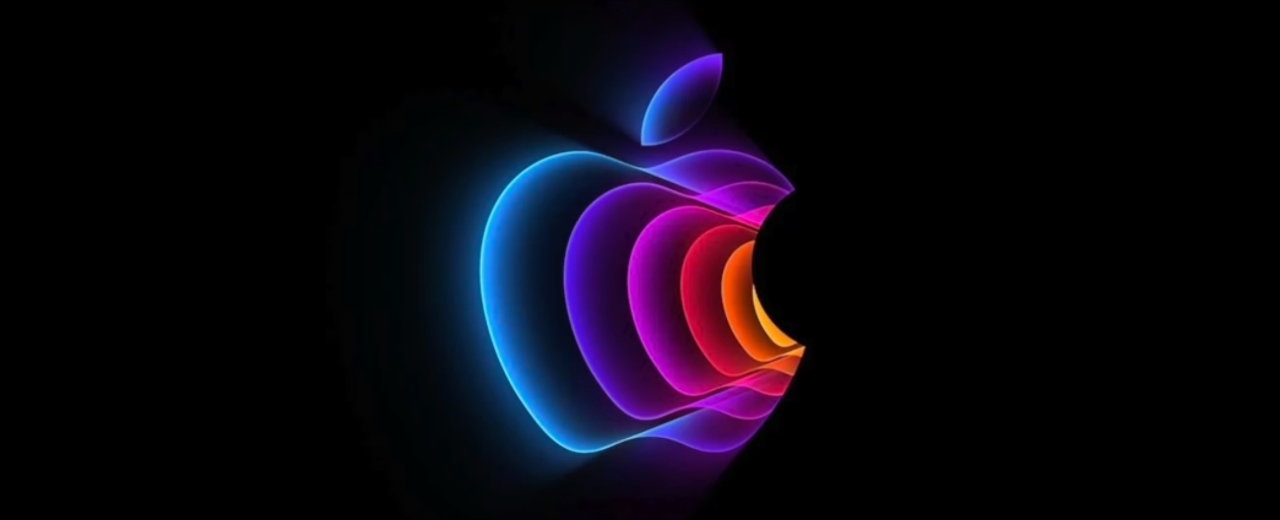 Ahead of their special events, Apple publicizes them with imagery featuring an artistic take on the Apple logo along with slogan. The March 8th event was dubbed the "Peek performance" event and the associated imagery featured a set of rainbow-colored layers that convey a kind of tunnel effect. I love it when Apple brings out the rainbow of olde on their logo in any manner. This one looked quite nice, to me.
While I'm sure that there's little hardware out there that could render such a vibrant and colorful image better than the Mac Studio with its accompanying Studio Display, I thought I would see how good a job one of the Mac's grandfathers — my trusty 128K Enhanced Apple IIe — could do. And, so, I reached to Bill Buckel's Bmp2DHR image converter, which I detailed in a post several years ago, to get the job done.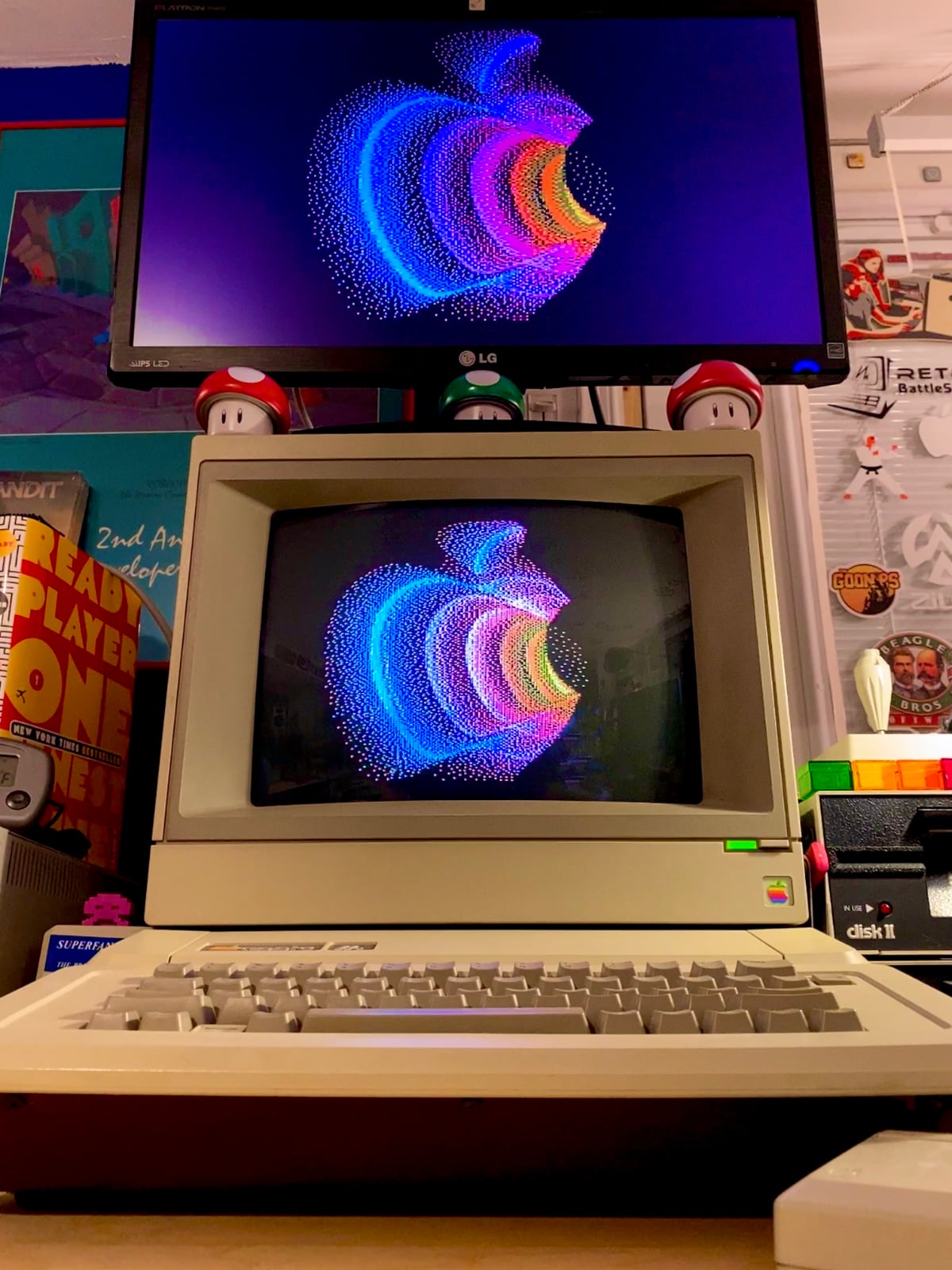 I grabbed the "Peek performance" logo from Apple's website, adjusted and reduced it in size to a true-color, 640×480 pixel BMP image file (one of the acceptable input formats of the b2d program), and on the command line had the program convert the BMP to a 16-color Double High-Res image file, 16K in size. I then used Jason Harper's ][GIF image viewer to display the image on my Enhanced Apple IIe equipped with a VidHD graphics adapter from John Brooks.
Continue reading