On Monday Apple held its September Apple Special Event at company headquarters to announce a variety of new products, among which are the iPhone 11 and 11 Pro. The new models brings notable camera upgrades, and one of the related new features exclusive to these models is something Apple is calling "QuickTake."
Wait…QuickTake ??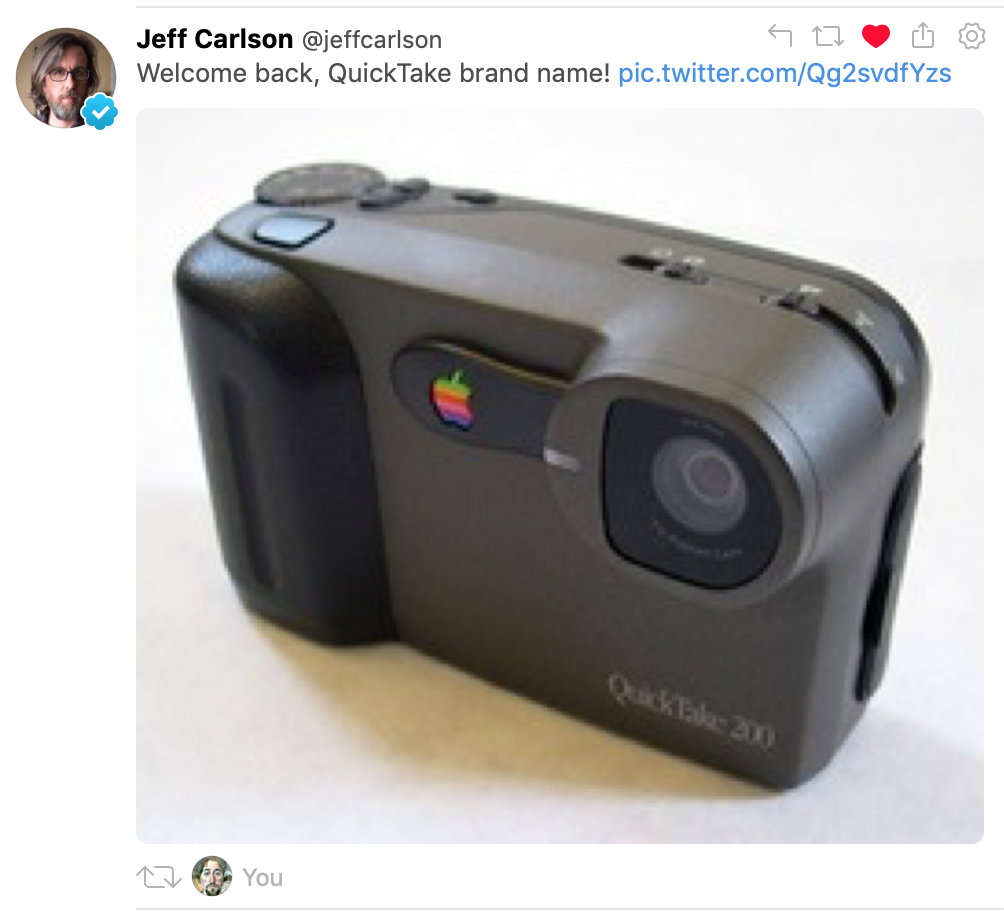 While QuickTake is a new iPhone 11 feature that allows a user in photo mode to take a video by simply holding down the photo button (like in Instagram, Snapchat, etc.), its also a digital camera released by Apple 25 years ago. A line of digital cameras, actually — one of the first to hit the consumer market, back in 1994. The QuickTake 100 and 150 are Apple-branded versions of Kodak's DC40 camera (the first digital camera I ever used) while the QuickTake 200 is a rebranded Fuji DS-7. The QuickTake line was one of the products eliminated (in 1997) by Steve Jobs upon his return to Apple, in the name of streamlining the company's product lineup.
During the Apple event, a number of us old Apple folk were tweeting back and forth about the company's reuse of the term "QuickTake." Among these, I replied to @jeffcarlson (above), mentioning that I believe I have uploaded more QuickTake photos to the Flickr image network than any other person, linking to my gallery of around 200 photos taken with my QuickTake 200.