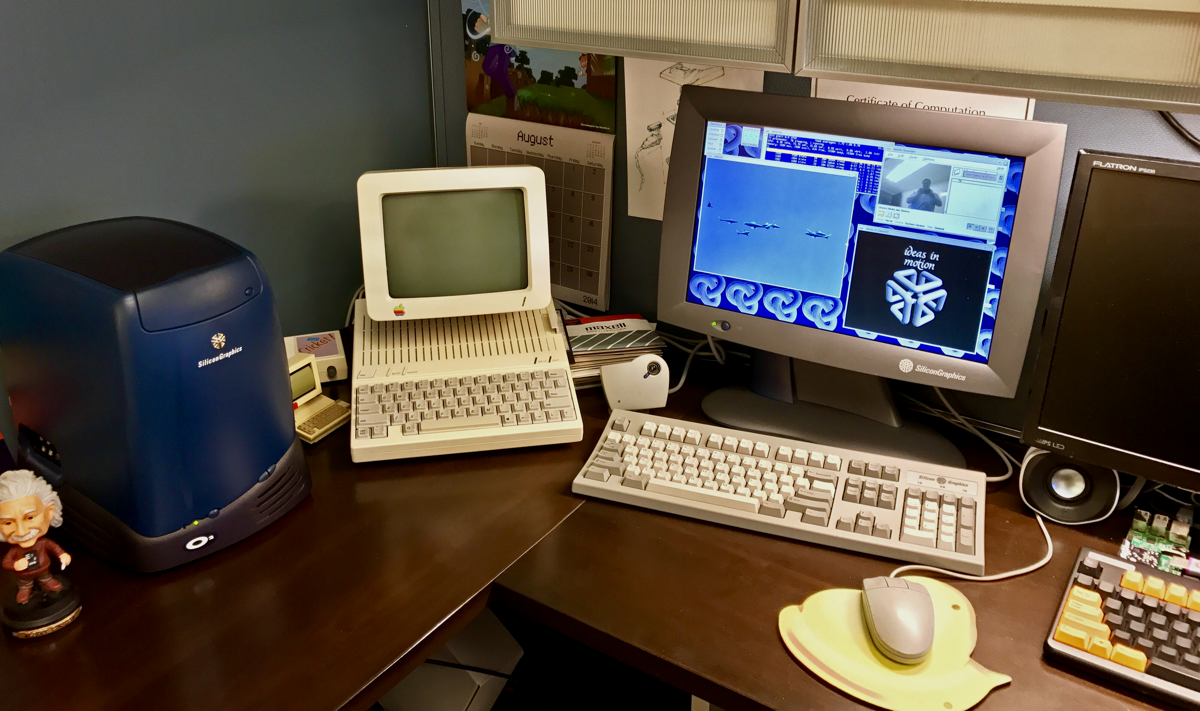 A quick update regarding the SGI O2 system I've written about a few times over the years. I grabbed an O2 setup on eBay back in 2003 (went in looking for an Indy, but the O2 seemed a better proposition) which consisted of an SGI O2 unit with a 64-bit 175MHz MIPS R10000 CPU, the O2 media interface card with camera, and a new-in-box 17-inch SGI 1600SW display and video interface card. It's a sweet little system that I had setup and running down in the basement computer room for several years until I picked up an Apple Lisa 2/10 (in 2005) and needed desk space to set that up. I shelved the O2, intending to bring it back out one day.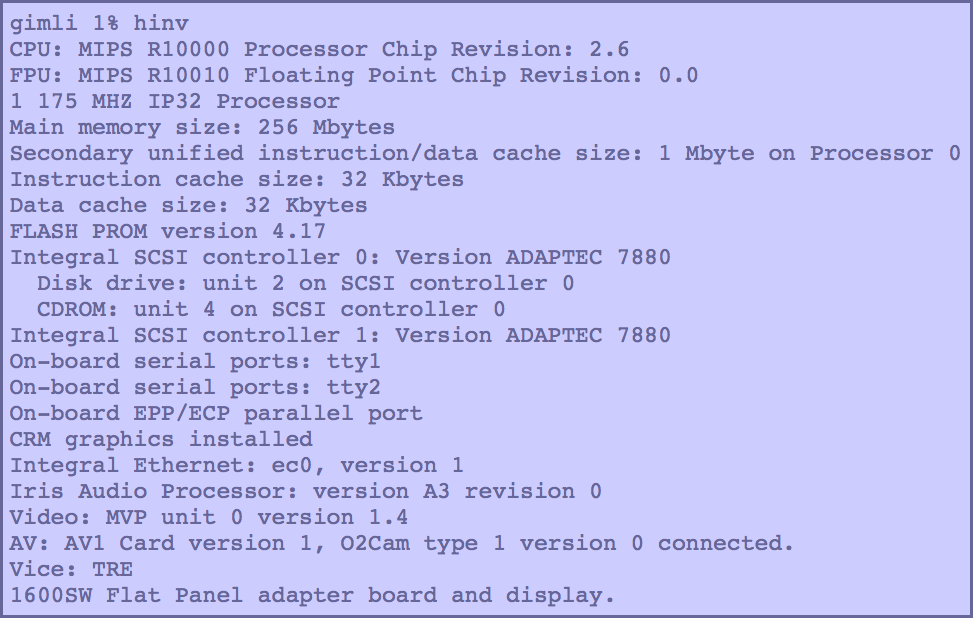 That day was last Tuesday.
What inspired me to bring it out was a series of videos that "Dodoid" / "DodoDude700" is publishing which take a look at the history of SGI. Here's part I and part II. They're worth a watch.
While there's zero unused desk space across the six desks I've got down in the Byte Cellar, my office in DC has a huge amount of unused space. Two morning Uber trips in to the District was all it took. In the three years I've been working here I've brought in my Apple //c, my SAM440ep-Flex PowerPC-based "Amiga," and a Raspberry Pi. And, joining them now, is the O2. It'll be nice to be able to use it occasionally, as I do the other systems on my desk.