The bookshelves down in my basement computer room hold hundreds of computer magazines primarily ranging from the late '70s through the mid '90s. Taken together, they more or less completely chronicle the "home computer" era; they detail the technology of the day as it advanced over the years. Despite all of the history preserved in these periodicals of periods past, one of the magazines from which I learned most is the one I've been consistently reading the longest. What's more, it's a modern publication. Well, modern in the sense that it's being published today — and in no other. The publication I speak of is Retro Gamer magazine, published by Imagine Publishing out of the UK. I discovered issue #6 on the shelf at a local Barnes & Noble eleven years ago. I've read every issue since.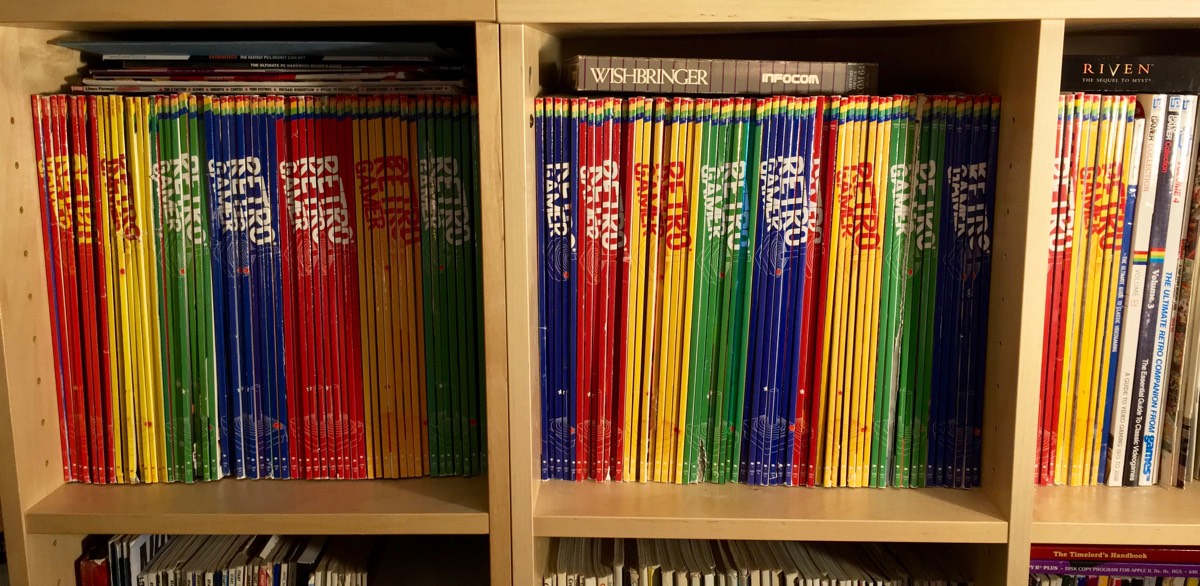 I grew up here in the states seeing the home computer era of the '70s and '80s unfold before me, but it wasn't just happening in the U.S. It was happening at the same time in different parts of the world, and many highly influential developments were taking place in the UK. Over the past eleven years, Retro Gamer has provided me with a vivid and fascinating picture of what was happening on that other side of the Atlantic, way back when. While I was starting out with my TI-99 and Apple //c, kids over there were tinkering on their ZX Spectrums and BBC Micros. There was overlap, but there were many differences between the US and UK scenes and it's been lovely having a window into that alternate past. The magazine covers modern game and hardware releases relevant to the retro crowd on both sides of the pond, as well.
With that bit of background out on the table, you can imagine how happy I was when Retro Gamer reached out to me a few months ago and asked if I would be interested in being featured in their monthly Collector's Corner column which highlights the gaming collections of a different reader each month. Of course I was interested, so a short interview followed and, well, have look at the piece for yourself.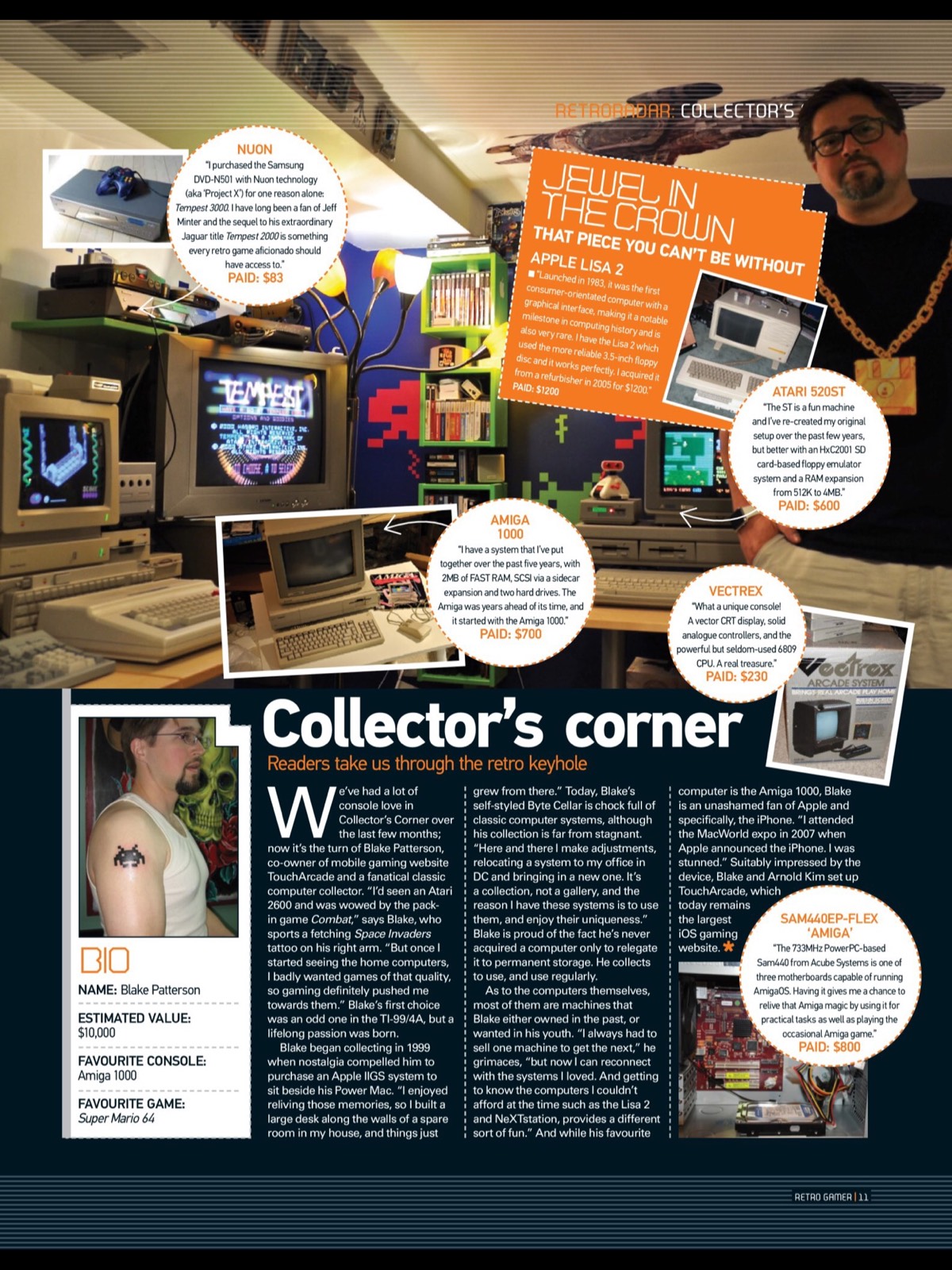 My collection is featured in Retro Gamer issue 148 which hit the shelves in the UK in early November, and a month later here in the states. The issue, along with many others ranging back over the months, can be purchased at the Imagine Shop or through the Retro Gamer iOS app. I imagine most of my readers would enjoy the Retro Gamer online forums, as well. Check them out, if you haven't already.
I've made a few posts about Retro Gamer over there years, here at Byte Cellar. Have a look.
Thanks, Graeme, Darran, and the rest of the crew. It was a pleasure and an honor.