I have an Apple Watch and I've been liking it, but it became a good bit more interesting when watchOS 2 landed a few weeks back.
The updated OS brought many improvements, among them the ability to set one of your photo albums or a single photo as the watch face (though, sadly, there is no option for using complications beyond the basic date and time). While this is a great way to keep your kid, wife, dog, or crab just a flick of the wrist away, it also invites people to get creative and craft their own watch faces. Clockwork gears, CPU with circuits, high-tech communicator buttons, etc. The challenge presented appealed to me and so I set out to make a custom face.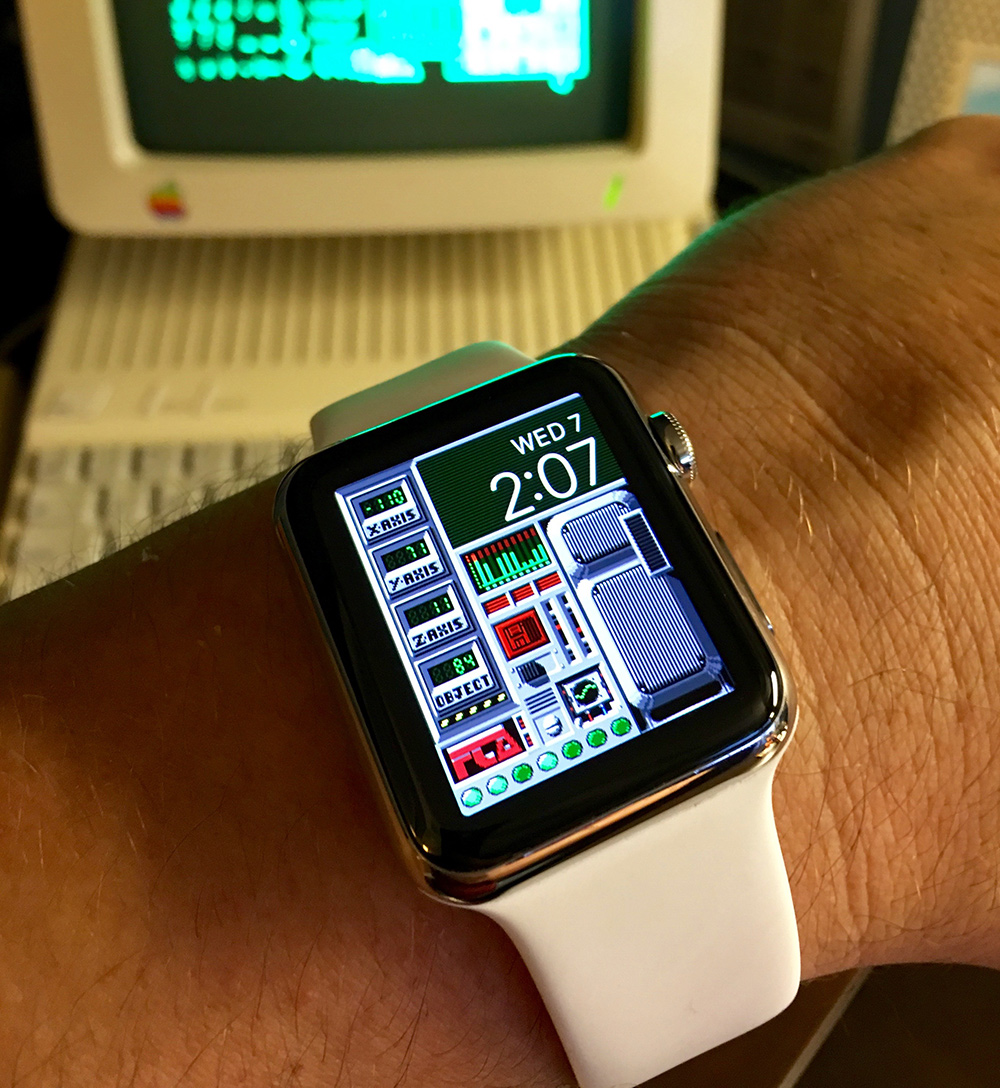 Giving it some thought, I decided it would be nice to raise the wrist and get a blast of Apple IIgs along with the time and date. The face I made is a tribute of sorts to the Free Tools Association, FTA, a IIgs demo group from years gone by, headed up by Olivier Goguel. I pulled pixel parts from three of their productions: the Nucleus demo [ video (terrible quality), run in-browser ], the Modulae demo [ video, run in-browser ], and Photonix II [ video (terrible quality) ], a disk copy program with a rich interface. I think the retro Apple IIgs watch face image turned out well and I'll surely make more. A bonus of this little project was getting familiar with the excellent pixel-art drawing program, Pixen for OS X (just $9.99 USD in the Mac App Store).
Grab the image and beam it over to your Apple Watch if you, like me, have great memories of the IIgs and FTA.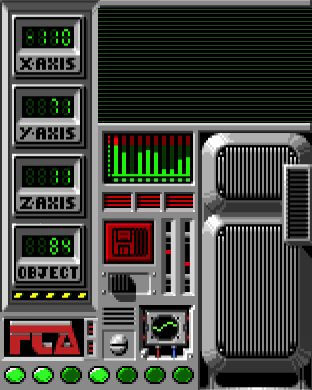 ( The above image is 320×390 pixels, the resolution of the 42mm Apple Watch. The 38mm watch should scale the image down well enough. )