Thirty years ago today, on July 23, 1985, the Amiga was introduced in a star-studded gala featuring Andy Warhol and Debbie Harry at the Lincoln Center in New York City. Warhol demonstrated the Amiga's incredible graphics capabilities by "painting" an on-screen portrait of Debbie Harry as attendees looked on.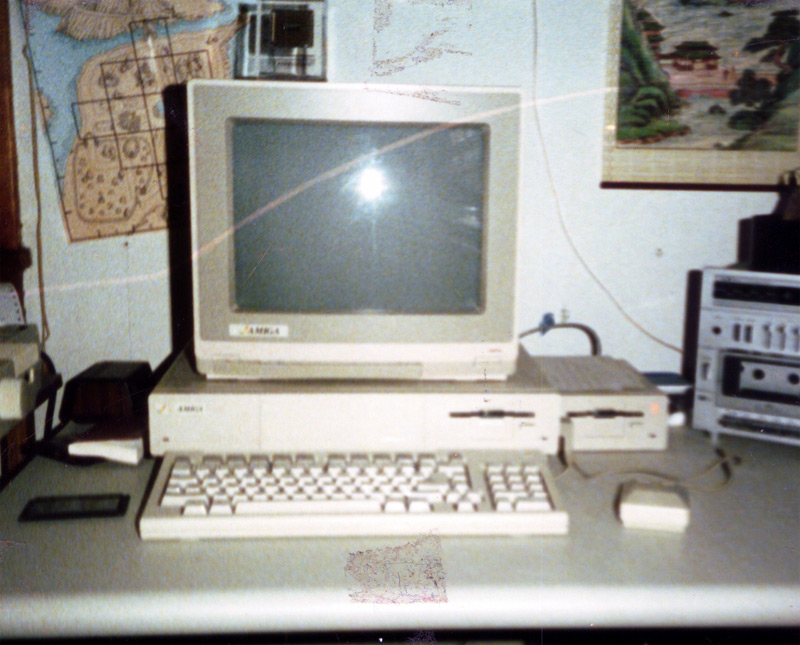 The Amiga (which later was called the Amiga 1000) began shipping in September, and I got mine in early October at Chaney Computer in Newport News, VA. I have reason to believe it was the first unit sold in the state of Virginia. I took the photo above shortly after I brought it home, in my bedroom in York County, VA in late 1985. I still have this photo of my first Amiga, framed, sitting atop the third Amiga 1000 I've owned, down in my Byte Cellar.
Happy birthday, Amiga.
A few other Amiga-related posts I've made over the years: