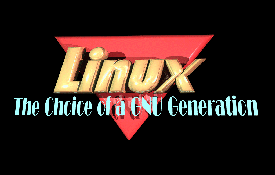 I stumbled upon a discussion of GNU/Linux on the desktop on Reddit recently, with someone predicting that "next year" will be the year of Linux on the desktop (with tongue-in-cheek and as it ever was). This got me thinking about the one time that I ever ran Linux as my primary desktop OS, and I thought I'd write a little about it.
I'll set the scene. After graduating college in December 1995, I immediately found employment as a systems administrator of a LANtastic network of Windows 3.1 machines at an engineering firm in southern Virginia. I was living alone (the only year of my life I ever did so) in an apartment in lovely Williamsburg, VA. It's good that I was alone, as the work hours were occasionally late and the Playstation had just launched, so I spent an inordinate amount of time in the wee hours on that console. Or down at the delis (the Williamsburg equivalent of pubs). Or anything other than cleaning what eventually became a shockingly wrecked bachelor pad. Ahh, the halcyon days.
Anyway, I had an eCesys 486 66MHz PC that I purchased in 1994 to run NeXTSTEP for Intel during college. After a while I installed Windows 95 beta on it and then upgraded the motherboard and CPU to an AMD 486 DX4120. Shortly thereafter, I bumped the CPU once again, this time to an AMD 5×86 160MHz. Most of the time I spent on that PC while living in that apartment (1996) I was running Windows 95, playing Phantasmagoria and Zork Zero with my girlfriend, and exploring the new World Wide Web via dial-up PPP. Then one day, late in the year, it struck me to try out desktop Linux.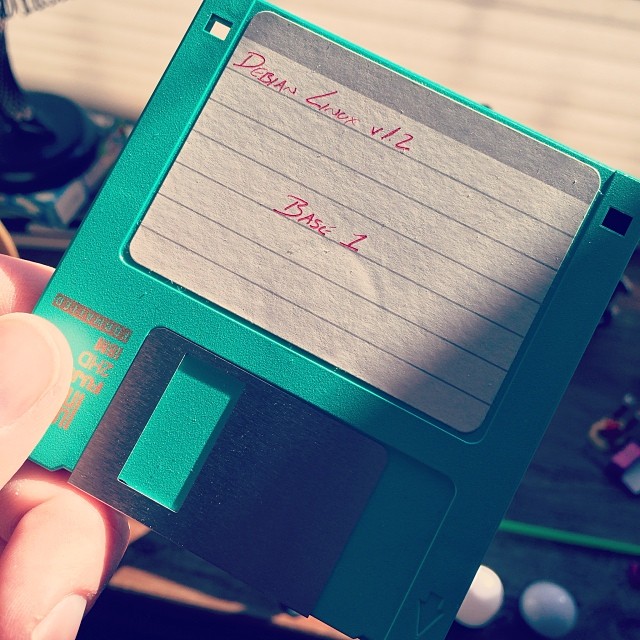 In the labs in college we used SunOS on SPARCstations and HP/UX on HP workstations (there were even some Tatung Sun clones about), and as I mentioned, I ran NEXTSTEP for a while at home, so Linux was a comfortable notion. After looking around, I decided to go with Debian Linux — their latest development build (v1.2 "Rex"). And it wasn't a download, it was an order for media shipped by mail. And that media wasn't a CD, but around 15 3.5-inch HD floppy disks. It arrived, I installed.
Or tried. It turns out there was a path issue in the install script, which I discovered in the newsgroups, and so I ended up having to edit a script on one of the floppies, correcting a path, in order to get Debian running. The whole process took every night of a week, plus some of the weekend. It was painful. But, I was finally greeted with a lovely X-Windows desktop.
In greyscale. You see, the video card I was using was a Hercules Dynamite Power 2MB VLB featuring a Tseng ET4000/W32p, the fastest DOS-mode chipset available at the time. I chose this card through a desire to wring the most graphic performance out of DOS-based scenedemos of the day. But, when it came to XFree86, well, the support was minimal.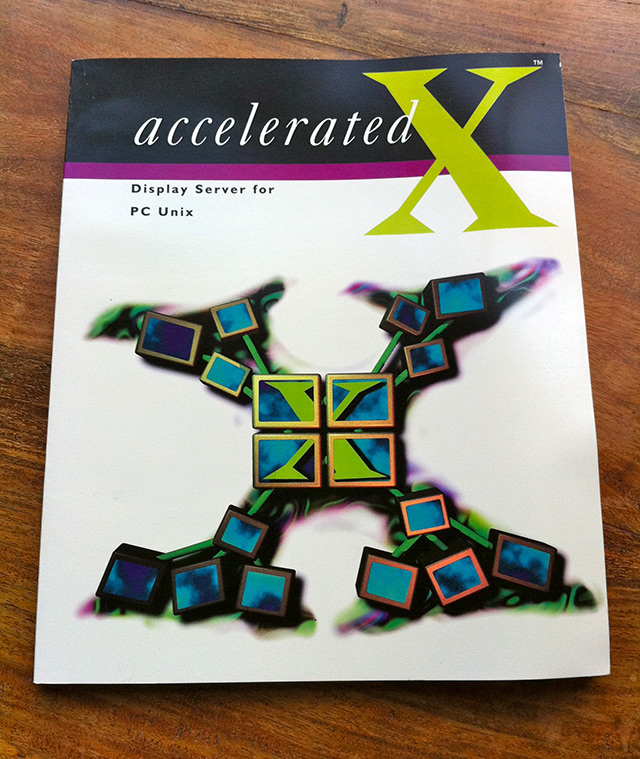 Faced with this dilemma, I did some research and found that a $99 commercial X server from Xi Graphics called Accelerated X offered higher performance than XFree86 and supported my video card fully. So, I ordered, it arrived (on floppy), I installed, and it was 16-bit color and the lovely Windowmaker window manager that I began to interact with daily. The whole interface looked great and felt very smooth.
I ran Debian on my PC from around November to January, wiping it and going back to Windows 95 at the end of it all. What prompted that was a 3-4 day trip out of town to try and find an apartment in Charlottesville, VA where my wife-to-be was finishing law school. When I returned, I had forgotten my login and root password. I tried for several days to remember, but rather than going hardcore and setting up a second box to read the disk, I gave up and went back to Windows. I had been using a Linux calendar app to keep a sort of diary of early dates with she who would become my wife. It ran a couple of months, but sadly was lost for good when I wiped the system. Alas.
So, while I've been running UNIX on my main workstations for the past 15 years (Mac OS X), the period described above is my only time with desktop Linux. Linux servers have been integral to my work for most of my career, but, on the desktop — that was it. Who knows, maybe next year…