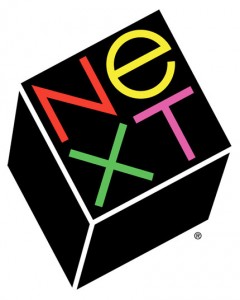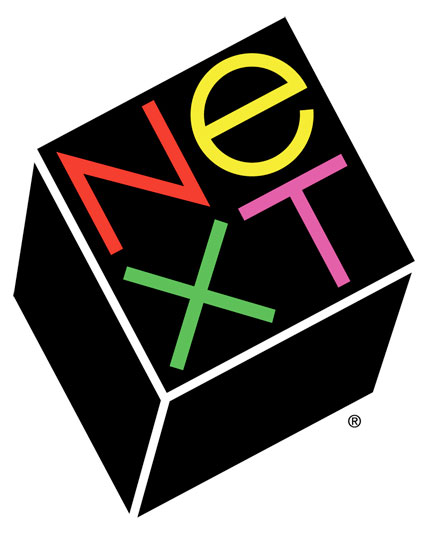 At the risk of making this seem like the Blog of Amusing Computing Promos of Yesteryear, what with my recent posts, I wanted to share something I ran across the other day.
That crazy HP Series 700 promo video I posted a few weeks back actually inspired me to get my HP 712/60 PA-RISC workstation back up and running. (I even upgraded it to a 712/100, but that's for another post.) Since it is up and running, I've been downloading and installing "Green" / "Gecko" NEXTSTEP apps and having fun with a rather unique (and fast) NEXTSTEP platform.
One of the sources of these apps I've come upon is the Nebula Quad-FAT two-CD set (NEXTSTEP apps that run on all four platforms: NeXT, Intel, PA-RISC, Sun). There are lots of interesting apps of all sorts contained within, as well as a variety of documents and media. It's one of the media items that I'm posting about, today.
Buried in a sounds directory on one of the CDs is a NeXT .snd file recording of the 20+ year old song "Vision in Black" by Nathan Janette & the NeXTsteps (from the album The NeXT Wave…). It's a rather heartfelt number that laments the prospect of NeXT getting out of the hardware business (which they did, back in 1993) and makes a plea to Steve: "…please, don't kill the cube!"
I've converted the .snd file to an MP3 and have posted the accompanying lyrics .rtf document so you can sing along with poor Nathan as he croons his tale of woe.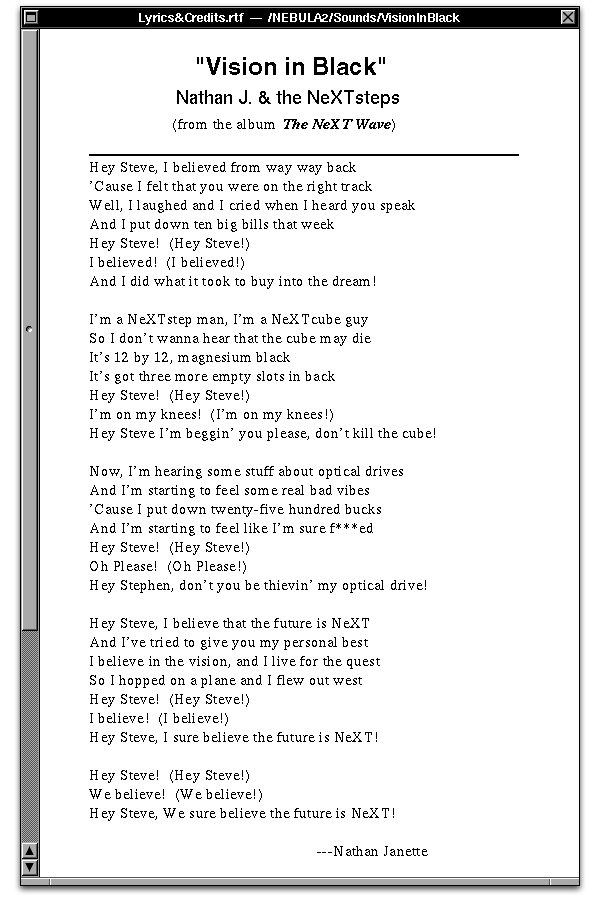 UPDATE 3/24/2015: Nathan just stopped in and left the song's backstory in the comments. Have a look.
Related Links: