So, I got a new watch, and it's pretty awesome.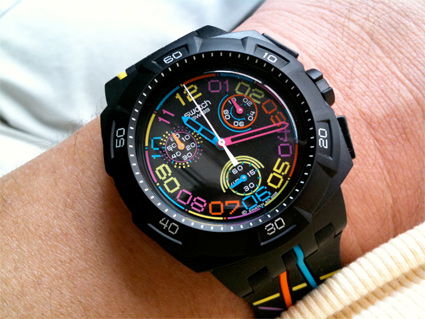 The Swatch 'A Thousand Crossings' (SUIB 100) is the first Swatch I've worn in over 15 years. I saw it online and instantly fell in love with its powerful, glowing aura of the '80s. It's a great addition to my small collection of geek watches.
Can't you just hear the Thompson Twins and Men Without Hats playing in the background?