Yay! I got it a day early!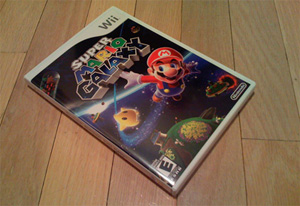 Thanks to
Game Crazy
. Screw GameStop. I've owned it a little over two hours now but have I played it? No. The wife's watching TV. Maybe she'll go to bed soon. This is my hope. :-)
UPDATE [11.14.2007]: I finally got to play! And the game is just awesome! As I'd heard reviewers comment, it feels much more like a sequel to Super Mario 64 than the quite lovely, yet somewhat repetitive Super Mario Sunshine does. It definitely has the "spirit" of good ole' SM64 while looking better than any Mario before it.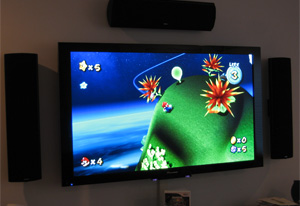 Check out
my "SMG on my 50-inch plasma" gallery
– sexy pixels….