On Monday Apple held its September Apple Special Event at company headquarters to announce a variety of new products, among which are the iPhone 11 and 11 Pro. The new models brings notable camera upgrades, and one of the related new features exclusive to these models is something Apple is calling "QuickTake."
Wait…QuickTake ??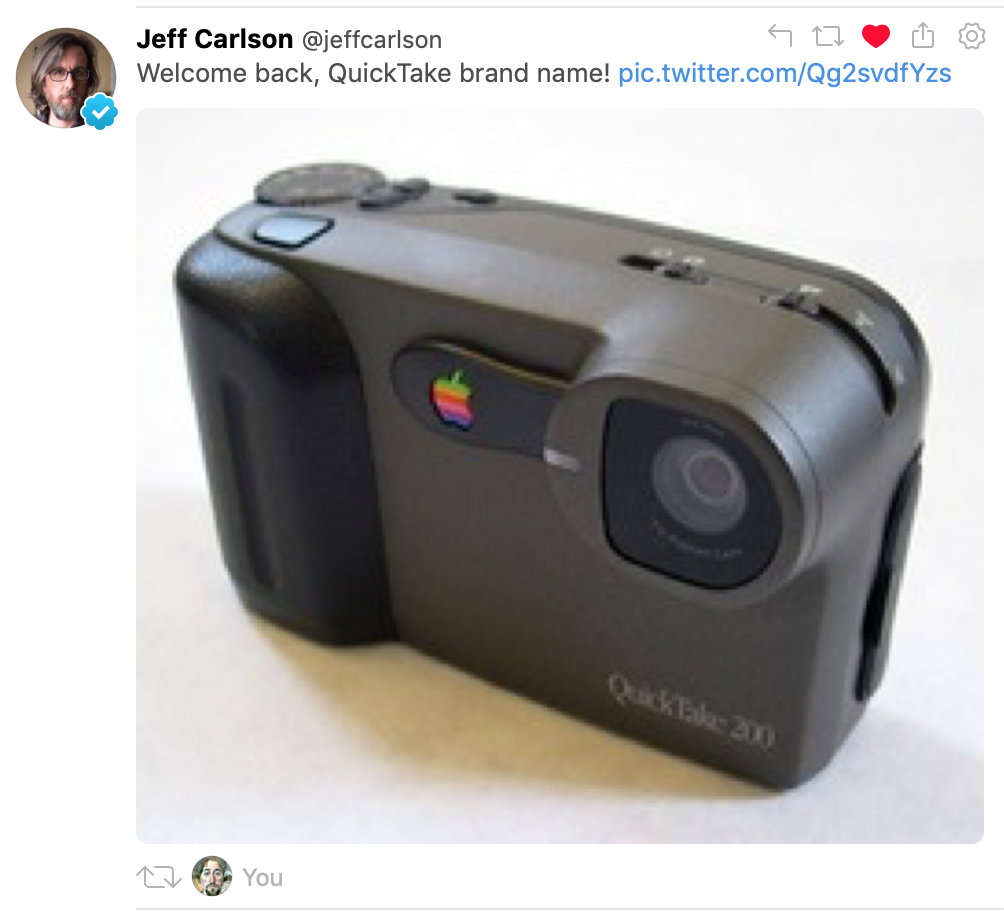 While QuickTake is a new iPhone 11 feature that allows a user in photo mode to take a video by simply holding down the photo button (like in Instagram, Snapchat, etc.), its also a digital camera released by Apple 25 years ago. A line of digital cameras, actually — one of the first to hit the consumer market, back in 1994. The QuickTake 100 and 150 are Apple-branded versions of Kodak's DC40 camera (the first digital camera I ever used) while the QuickTake 200 is a rebranded Fuji DS-7. The QuickTake line was one of the products eliminated (in 1997) by Steve Jobs upon his return to Apple, in the name of streamlining the company's product lineup.
During the Apple event, a number of us old Apple folk were tweeting back and forth about the company's reuse of the term "QuickTake." Among these, I replied to @jeffcarlson (above), mentioning that I believe I have uploaded more QuickTake photos to the Flickr image network than any other person, linking to my gallery of around 200 photos taken with my QuickTake 200.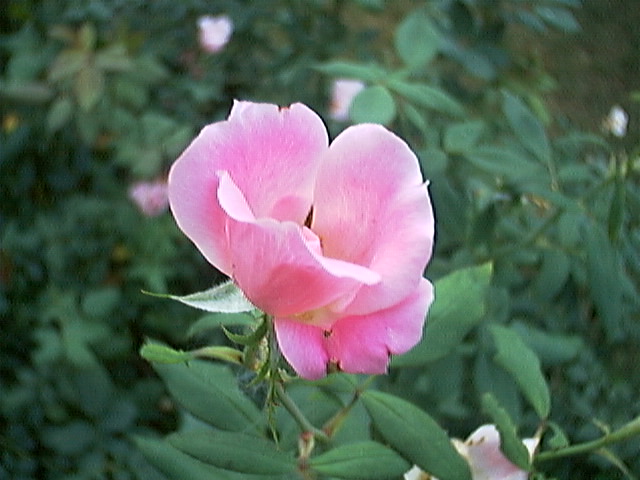 As the afternoon wore on, I saw more QuickTake tweets and that got me thinking about my QuickTake 200, sitting safely in its bag along with its serial syncing cable on my bookshelf. I hadn't used it since 2007 when I took a series of photos to form a panorama shot and a QTVR of my "Byte Cellar" computer room (a more recent photo is now in place).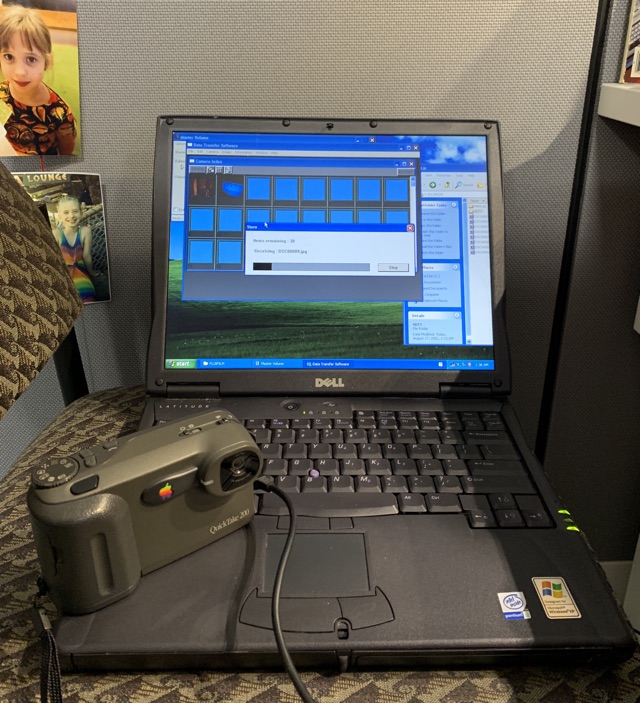 I had no doubt that it still worked and, being who I am, I have an old Windows XP laptop with an honest-to-goodness serial port on which I could install my archive of the Windows connectivity software for the camera.
"Wouldn't it be interesting to take some shots with the camera today, 25 years after it was released, and put them online, unedited?" I asked myself. And, so, I pulled out the QuickTake, gave it four fresh AAs, installed the software on my old laptop (found here), and the next morning headed off to work with the camera in hand. Throughout the day, near my DC office and at home, I filled the 4MB SmartMedia card I had inserted earlier (about 45 photos at ~90KB each (in 640×480 high-quality mode…)).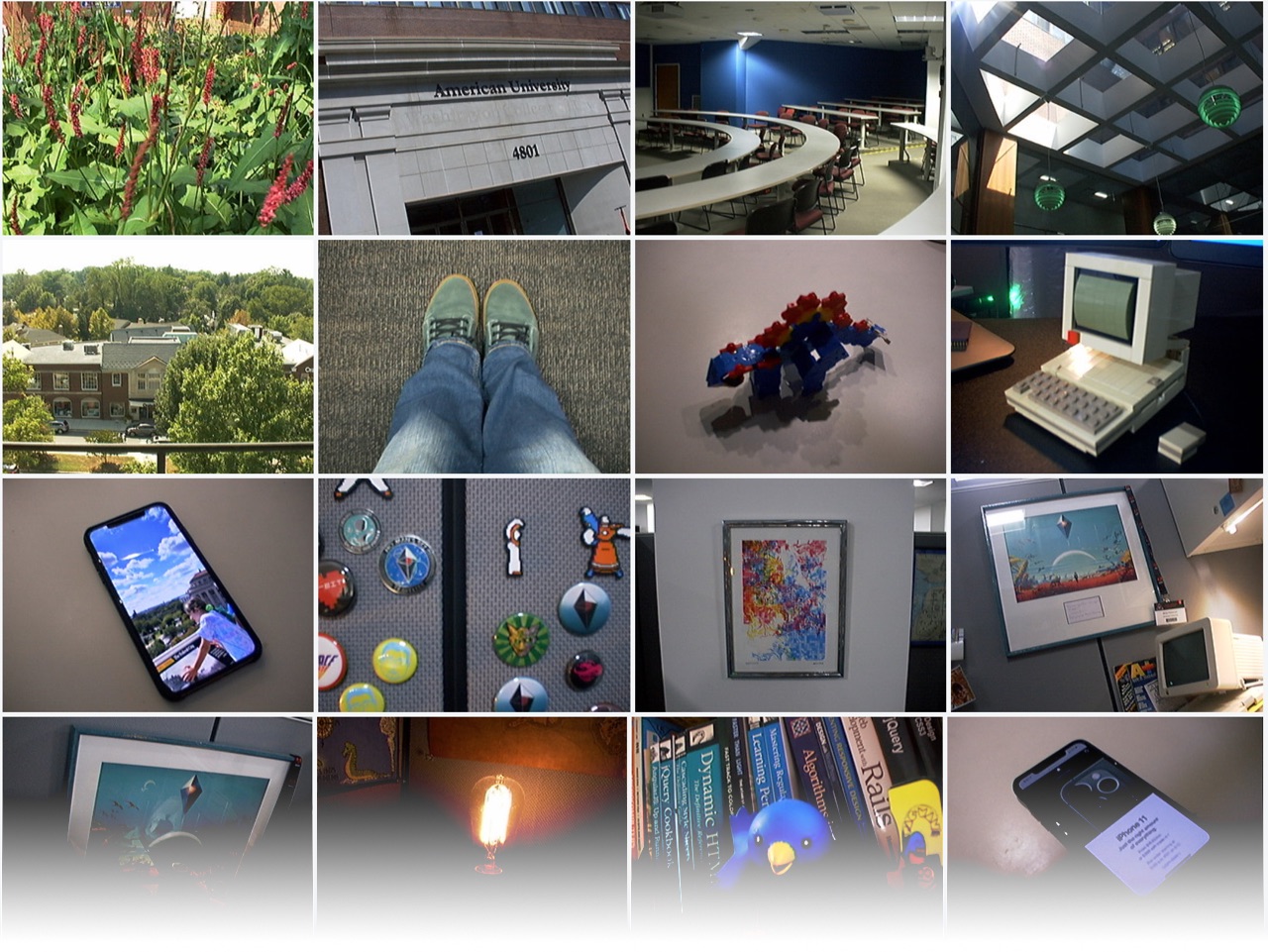 It was a whole lot of fun taking these photos (remembering to hold very still to avoid blur while snapping each shot) and seeing them (slowly) appear one after the other in the photo app on that old laptop. I have uploaded the photos I took to a new Flickr gallery, untouched. So, have a look at what digital photography was, back in the mid-'90s. The tech has come quite a ways, but to me it's still pretty great to spend some time with Apple's worst digital camera just at the arrival of their best.