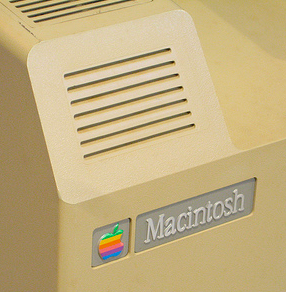 On this day 30 years ago, the computer that arguably changed the world was announced. The Macintosh, fathered by Steve Jobs and his eclectic, rag tag team of engineers fueled by pineapple pizza, came into the world, and computing has never been the same since.
This may sound like hyperbole, but I believe it to be true. I was there. Well, not literally there in Cupertino. But, I am old enough to have been around to see most of the era of personal computing. I received my first computer for Christmas in 1982. I was 10 years old. I got my first Apple (a //c) in 1984 and my first Macintosh — the original Macintosh — in 1985. I lusted after the machine for a full year before I had one on my desk, but I did have an original Mac when it was Apple's new and greatest thing.
Two days before the product announcement, the famous "1984 Commercial" teaser aired during Super Bowl XVIII.
Before the Macintosh, computers were entirely command-line driven. Well, except for the Apple Lisa that preceded the Mac. But it was too expensive and too slow. Both it and the Mac were based on Xerox technology (you've heard the story), which was just as well, because while Xerox R&D is legendary, their vision for bringing such technology to the market was rather poor. ("Real artists ship," as Steve said.)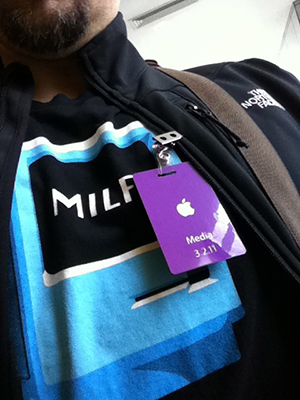 The Mac has always been, in a word, elegant. However, during Apple's hardest times — mid-'97 or so — it wasn't the most advanced platform out there from an OS kernel perspective. All that changed NeXT took over Apple in 1997 and Steve Jobs returned to the company he co-founded two decades earlier. That's when OS X took shape and became the best operating system this self-proclaimed operating system aficionado has had the pleasure of using.
My experience in using the Macintosh all these years has been exceedingly positive, and I expect to be a Mac user for life. Not because I am a blind fanboy, but because of what the system is made of. Life's too short to spend time with flawed platforms.
Apple has setup a very nice tribute site on honor of the Macintosh's 30th birthday. Additionally, have a look at the trove of decades-old Apple and Macintosh promo videos I posted a few years back.
In closing, I present a list of the Macs I've owned over the course of my life. (My overall systems list can be seen here, and my timeline of Apple products of every sort can be seen in my Steve Jobs tribute post.)
Macintosh (original, 128K) – 1985
Macintosh LC – 1991
Macintosh 512K ("Fat Mac") – 1998
Macintosh Plus – 1998
"Blue & White" Power Macintosh G3 – 1999
Power Macintosh 6100 – 2000
Power Macintosh G4 – 2001
Macintosh Plus – 2002
Macintosh (original, 128K) – 2002
Power Macintosh G5 – 2004
Mac mini G4 – 2005
Lisa 2/10 (not a Mac, but…) – 2005
MacBook Pro (Core Duo) – 2006
Mac Pro (quad Xeon) – 2006
Power Macintosh G3 (beige) – 2007
MacBook (Core 2 Duo) – 2008
MacBook Air 11-inch (Core 2 Duo) – 2010
iMac 27-inch (Core i7) – 2011
MacBook Air 11-inch (Core i7) – 2012
Retina MacBook Pro 15-inch (Core i7, office issued) – 2013
Happy 30th birthday, Macintosh. You changed the world, as Steve knew you would. Thank you for that.