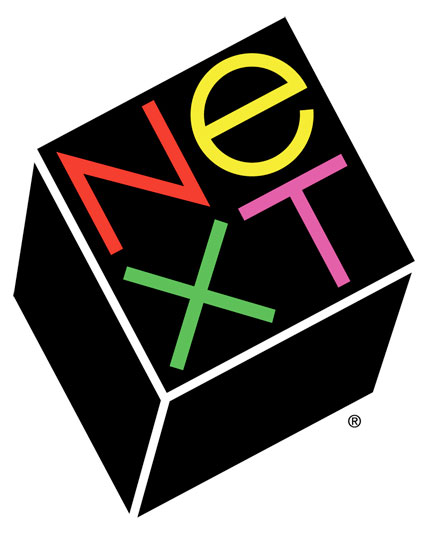 The moment I caught my first glimpse of the NeXT Cube and its revolutionary operating system, NEXTSTEP, I was spellbound. Never had a computing system been even vaguely as elegant as what lay before me back in 1989 on the pages of Bruce F. Webster's The NeXT Book, a highly illustrated delve into the inner workings of NeXT's new hardware and software. (As it turns out, The NeXT Book would be my only exposure to NeXT for years – if, despite my lust, the book itself at $22.95 was too expensive to buy, the $6,500 Cube was rather beyond possibility.)
I finally became a NEXTSTEP user in 1994 with the purchase of a 66MHz 486 workstation specifically fabricated to run NEXTSTEP for Intel. It ran the full developer version of NEXTSTEP for Intel v3.2 which retailed for $5,999 ($299 with student discount)! But sadly, within a year I was running Windows (where elegance has no home) on that box thanks to the dearth of mainstream apps available for NEXTSTEP. My prayers were answered, however, several years later with Apple's announcement that it intended to acquire NeXT and NeXT's subsequent takeover of Apple. OPENSTEP (basically NeXT's latest version of NEXTSTEP) was to become the basis for the Mac OS. I ran right out and bought a Mac.
As it turns out, I used that Mac for a couple of years before Mac OS X finally debuted, but on March 24, 2001, Mac OS X v1.0 arrived. NEXTSTEP gave rise to OPENSTEP, which was transformed into Rhapsody, which evolved into Mac OS X. With mainstream apps and everything! I run Mac OS X on three Macs presently and have been using it as my primary OS for over six years now. I know exactly where elegance lives.
And it's not just me. Apple, presently owning about 5% of the PC marketshare, shipped 1,764,000 Macs this past quarter alone. There are millions and millions of people out there running what could be described as the latest version of NEXTSTEP. I find that so great!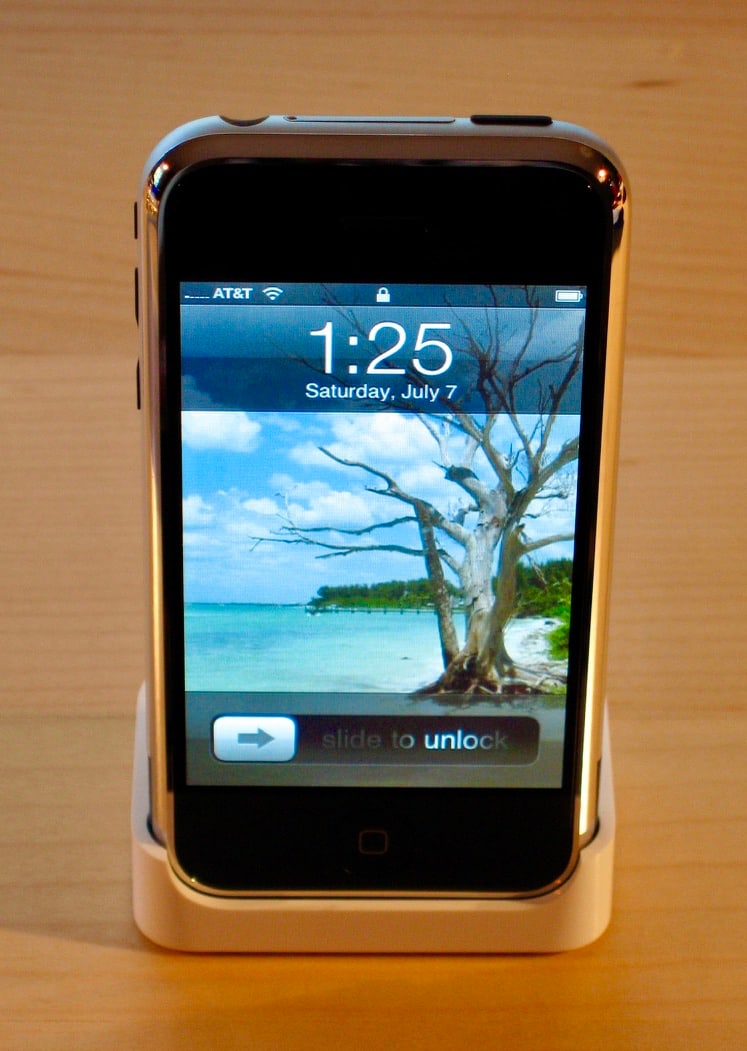 Here's another thing that's kind of crazy to think about, and is what prompted me to make this post. As I type this, there is an Apple computer featuring advanced graphics and sound, wireless data capabilities of several varieties, a web browser able to view even "Web 2.0" sites, a digital camera, a revolutionary touch-based user interface, running OS X (the modern evolution of NEXTSTEP, mind you), sitting in the front-right pocket of my jeans. Yes, it is the iPhone of which I speak and unless you happen to be dead, you've heard of it. And it is astounding…and elegant.
I find the aforementioned to be an interesting sequence to contemplate. I hope you have, as well. I did eventually get my hands on actual NeXT hardware, by the by: a refurbished NeXTstation Turbo Color system acquired for $250 back in 2000. A few years ago I jumped at the chance to pick up an HP 9000 "Gecko," which also runs NEXTSTEP, for $20 and had it up and running in no time. I've had some rather recent fun getting OPENSTEP running on my MacBook Pro and Mac Pro, as well. And I did finally get my own copy of Webster's great book. I found it on eBay and won the auction a few years ago at $99.
::: Digg this story! :::