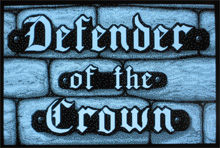 I recently sold my original Macintosh 128 to help fund the purchase of a HD camcorder. (I knew I'd never dedicate desk space to it, what with my rather functional Mac Plus setup, and it seemed a shade lonely sitting on the shelf in its carrying bag.) I used the aforementioned Mac Plus to get the system disks all squared away for the buyer. After that was taken care of, I spent some time fiddling with various games on the Plus' hard drive. It's easy to forget the kind of fresh, unique titles that a high resolution (512×342 looks pretty tight on a 9-inch screen), monochrome platform brings forth. Some of the games are downright gorgeous.
In an effort to share the experience with those who never owned a compact Mac, I grabbed my camera and tri-pod and started snapping "screenshots" of various titles. Digital photos of the screen, as opposed to honest to goodness screenshots, give a much better feel of the compact Mac gaming expreience, revealing the faint scanlines (as faint as they came, back in its day) and pleasant, blusih tint to the Mac's screen phosphor.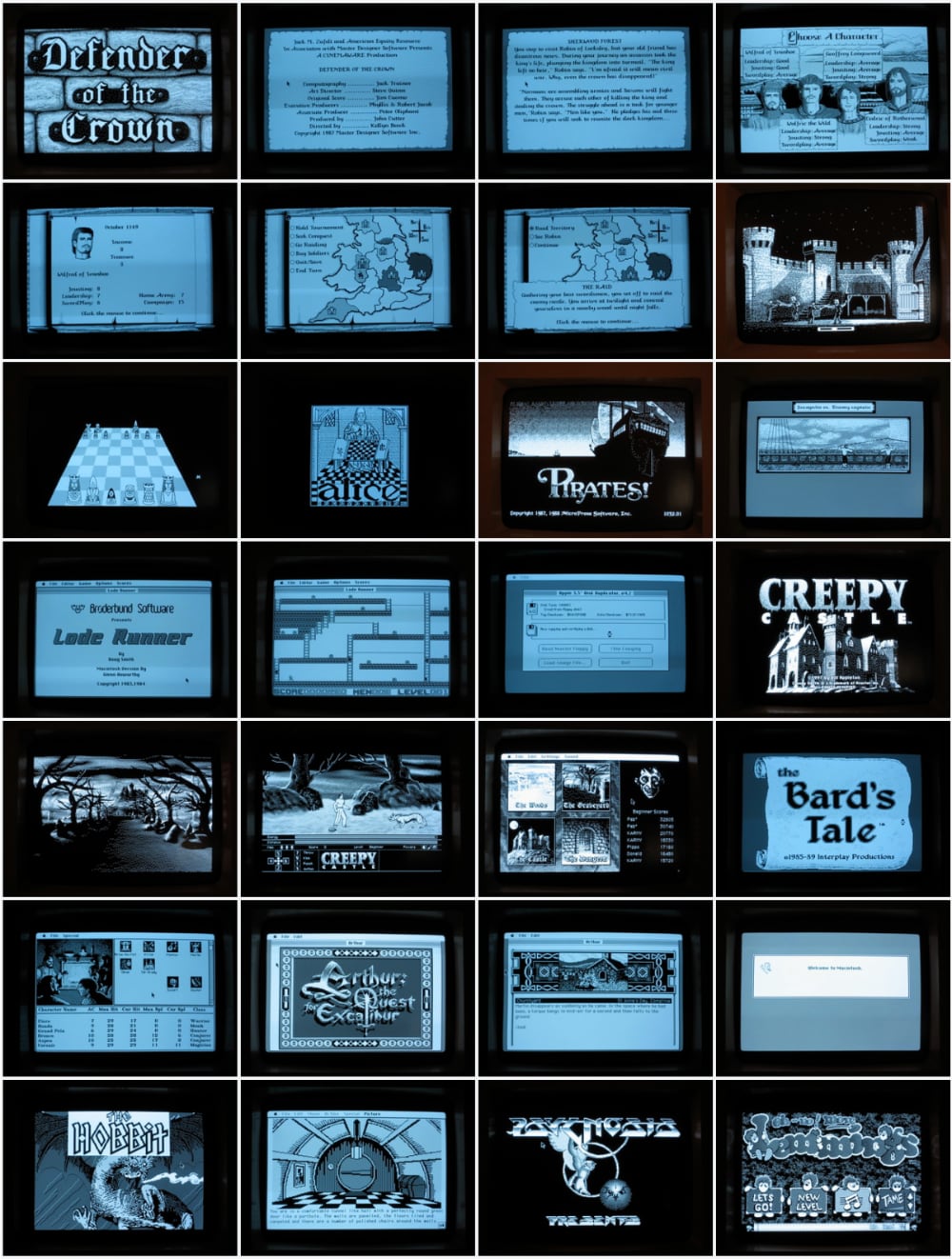 Have a look at the gallery of shots I've placed online. I'm still adding to it, so stop back in a few days and have another look.