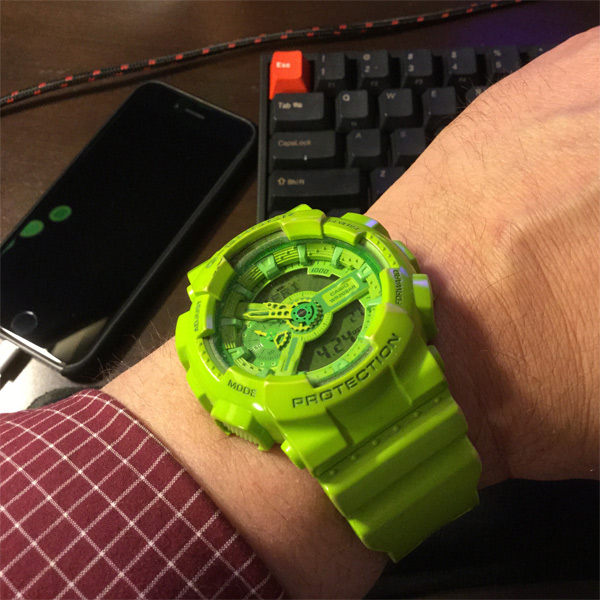 Today might be the last day that I ever wear a watch.
It occurred to me when I woke up this morning that it might be worthwhile to mark this moment in time.
For as long as I can remember, I've worn a watch of some kind. As a kid, digital watches seemed cool and futuristic and shiny. I've had many. I've had basic watches, a few calculator watches, a PAC-MAN video game watch, a good many colorful Swatches (ahh, the '80s were fun) — all sorts of watches. As I grew older, analog watches held the most appeal for me and that's what I've worn for the past decade or two. Even with an iPhone always in my pocket, I feel naked without a watch on my wrist.
But today, April 24th 2015, when I get home from work an Apple Watch will be waiting for me (stainless steel, 42mm, white Sport Band). And, while it is the Apple Watch, it is not actually a watch. Just as the iPhone is not actually a phone. And the iPad, well, it is actually a tablet, but it immediately made it clear that what some had been calling "tablets" for the previous 15 years or so were not actually tablets. These Apple devices that came before were transformative. The iPhone instantly became the model of what all smartphones would become. The iPad instantly became the model of what a tablet is. And they both dramatically changed the way many of us do things, and in ways that would have been difficult to anticipate.
And, so, today the Apple Watch arrives. I have a hard time imagining just what my usage pattern with the device will be. Will it be as transformative as the iPhone and iPad were? If it is even remotely, then I will surely become a smartwatch user who doesn't look back, just as I no longer use "a cell phone" and I never pull out the laptop anymore when I'm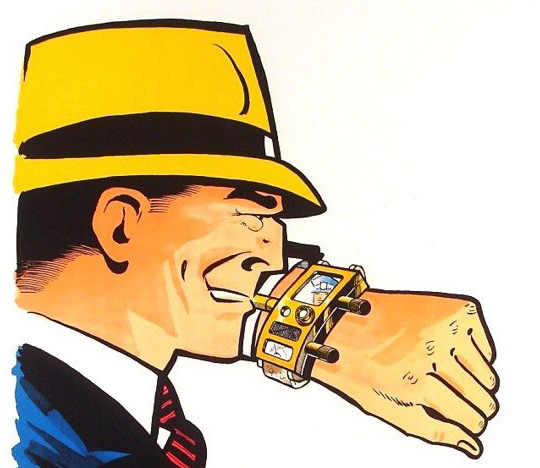 relaxing with the web on the couch at home. I'm anxious to find out, and doing so should be a rather interesting experience here at the dawn of a new personal digital device category.
Honestly, I thought we might get here quicker than we have. I have a vivid memory of playing on the floor of my family's den back in 1981 or so when a news short came on TV — 60 Minutes, I think it was. The piece was looking at the state of advancing technology and speculated that within 10 years, a person would be able to buy a $15 watch that would function as a telephone. (No talk of carriers or rate plans…) I recall being dazzled and excitedly asking my father if he would buy me one when it came out. He told me he would and I waited eagerly for that watch to arrive, thinking of that evening news prognostication often. I now think that spot may have been overly optimistic. Whatever the case, I believe that watch is presently waiting for me back at the house.
If my dad were still around, I'd ask him for that $15.