I like to keep the stories interesting here at Byte Cellar. This is a strictly "for fun" site, so there's a certain freedom I enjoy here as compared to the other sites with which I'm involved. And so I must apologize for using this site, briefly, as a personal soapbox. But use it, I must. Because, you see…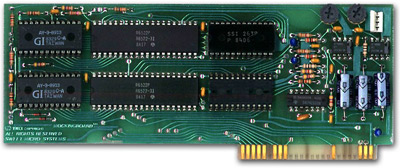 I am in desperate need of a Mockingboard sound card from Sweet Micro Systems for the Apple II.
I recently setup an Apple IIe system in "the Byte Cellar" and am quite eager to hear the sweet six-voice (with two noise channels) sound of the Mockingboard sound card.
If anyone has a suggestion as to where I might find one, please let me know! And thanks.